The digital home for impact driven products
We transform the impact of your business into a USP
seedtrace allows you to give valuable product specific insights to consumers: Information about the products' background ranging from ingredients over supply chain considerations to social and environmental impact.
Digital Transparency as Core Branding
Create product journeys for all digital channels via a QR-Code on your product, social media channel integrations or embedded in your online shop.
Customer Loyalty & Willingness to Pay
64% of Germans pay attention to sustainability while shopping. Differentiate your brand and let consumers know the story of your product.
Digital tools and Technologies as Enabler
We want to use technology where it makes the most sense. This is why we allow an in-depth value chain mapping, including the integration of proof points safely stored on the Hyperledger Fabric Blockchain.
Smart Consumer Insights & Data Analytics
Unlock efficient data exchange: Learn what your customers really care about and track which sales channels, events and campaigns are most efficient .
The seedtrace platform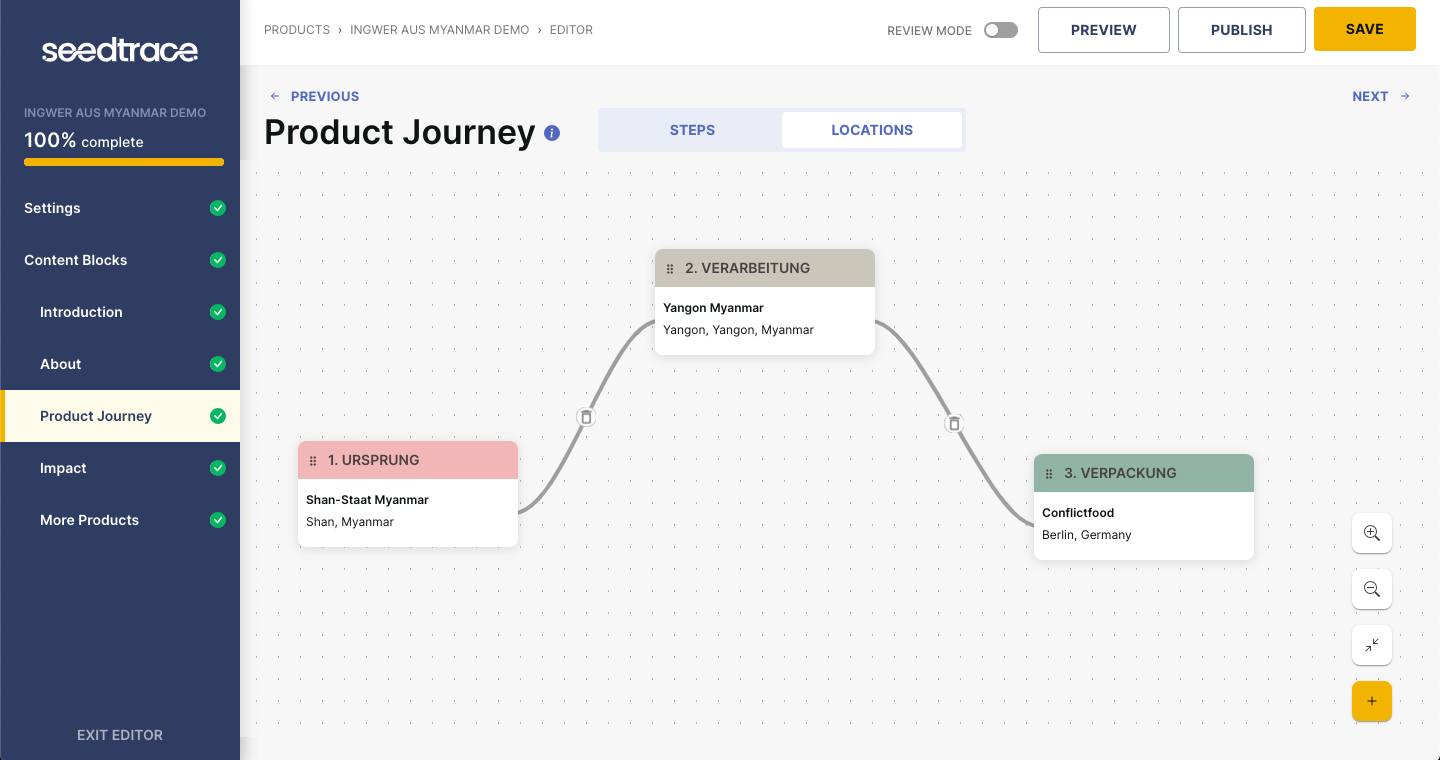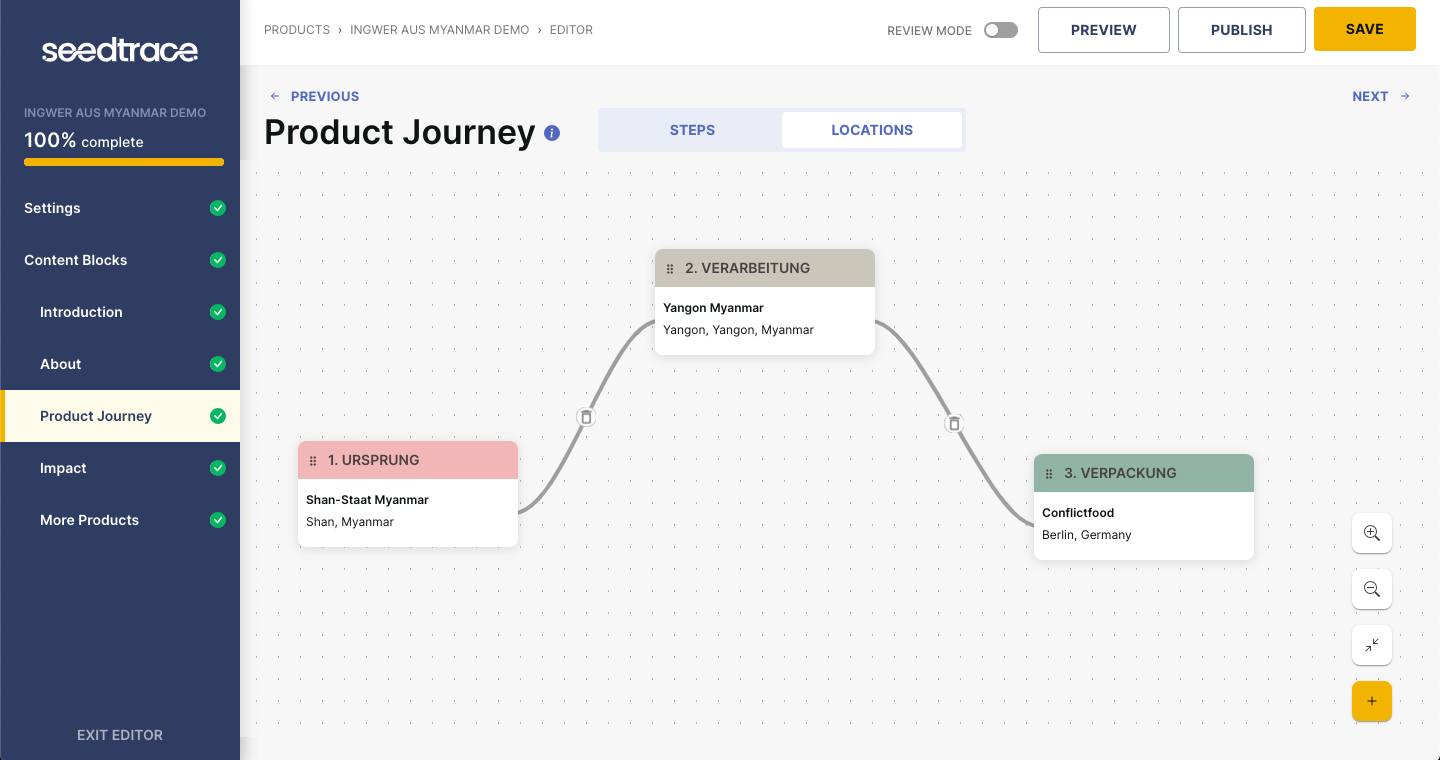 The seedtrace platform
Supply Chain Visualization
Map your supply chain with our simple drag & drop editor and provide detailed information for each step. Create your product's individual journey for customers, communicating and proving the impact along the way.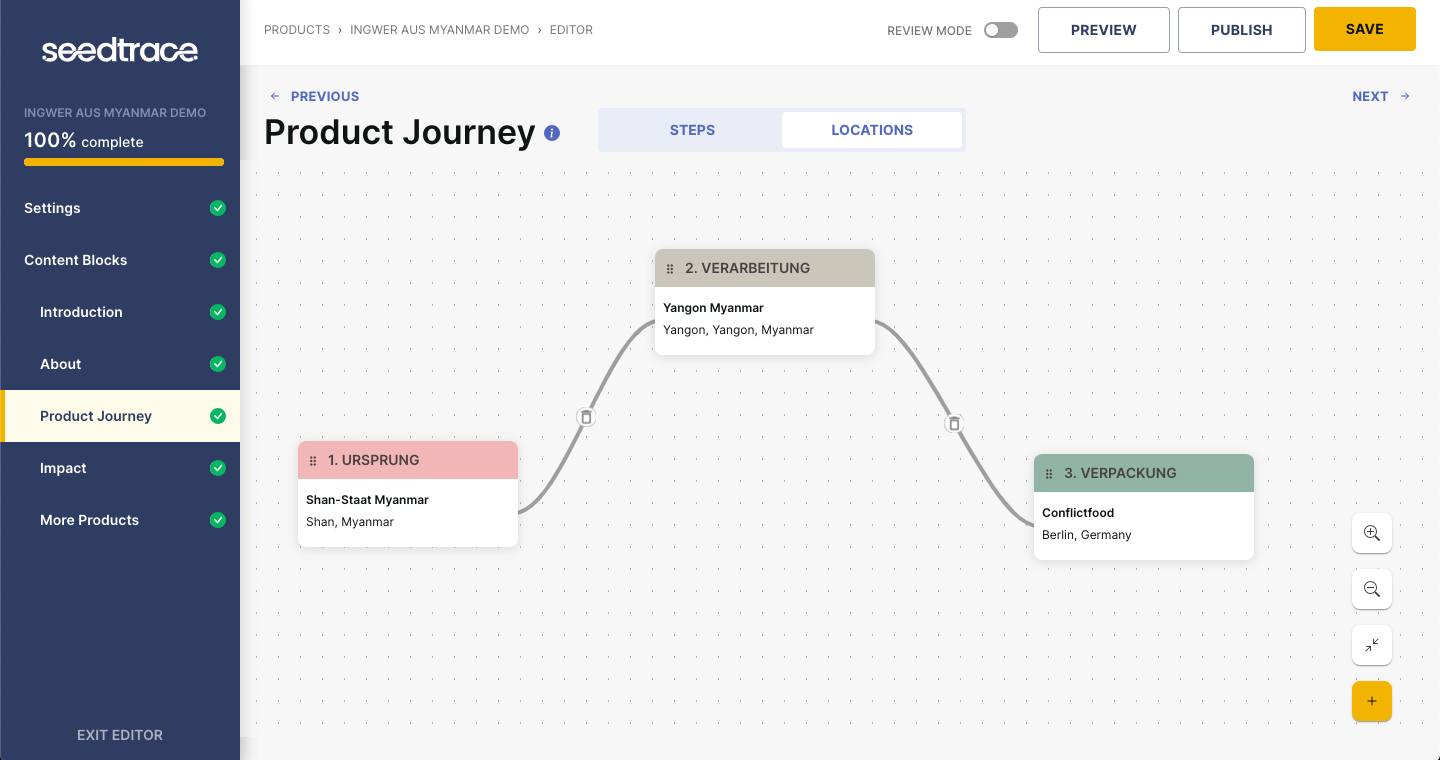 Showcase your impact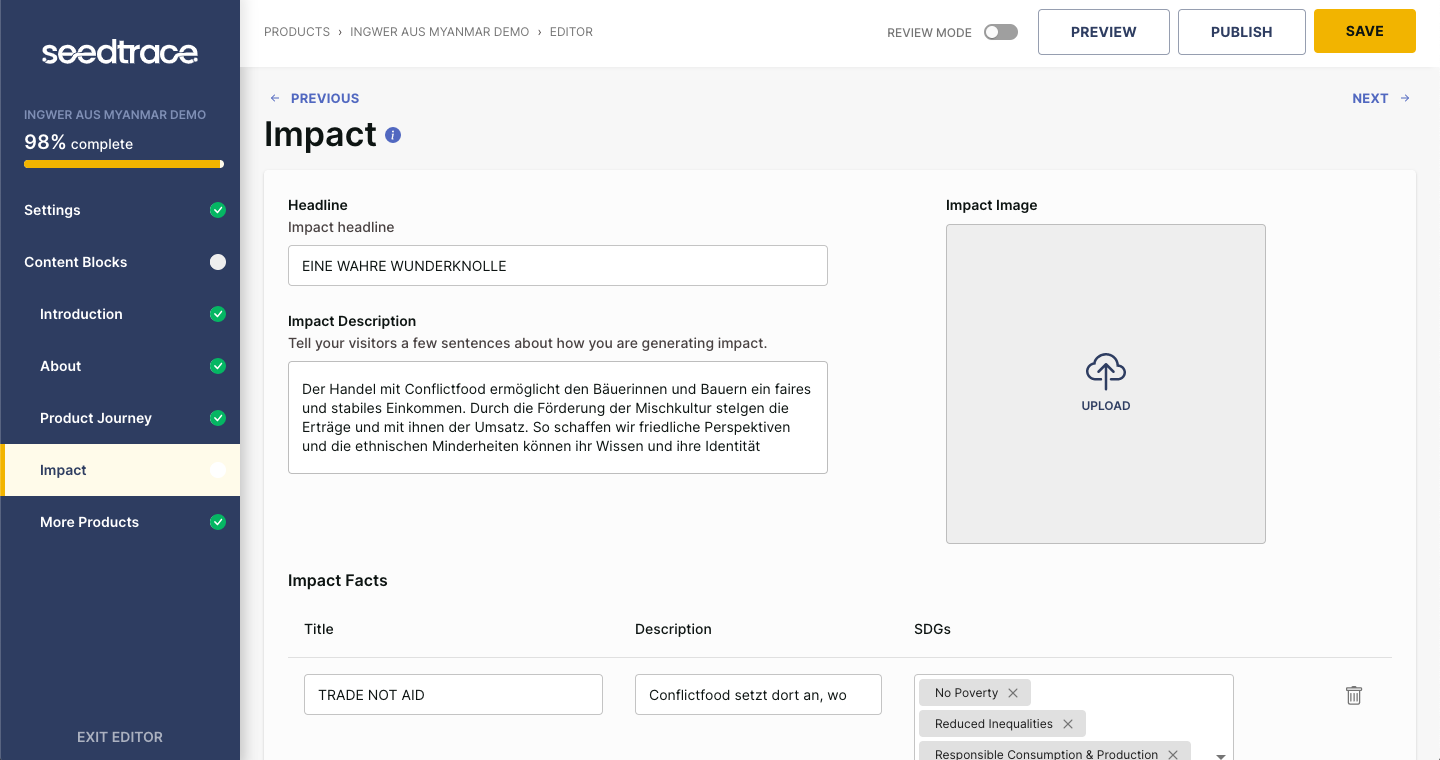 One click publish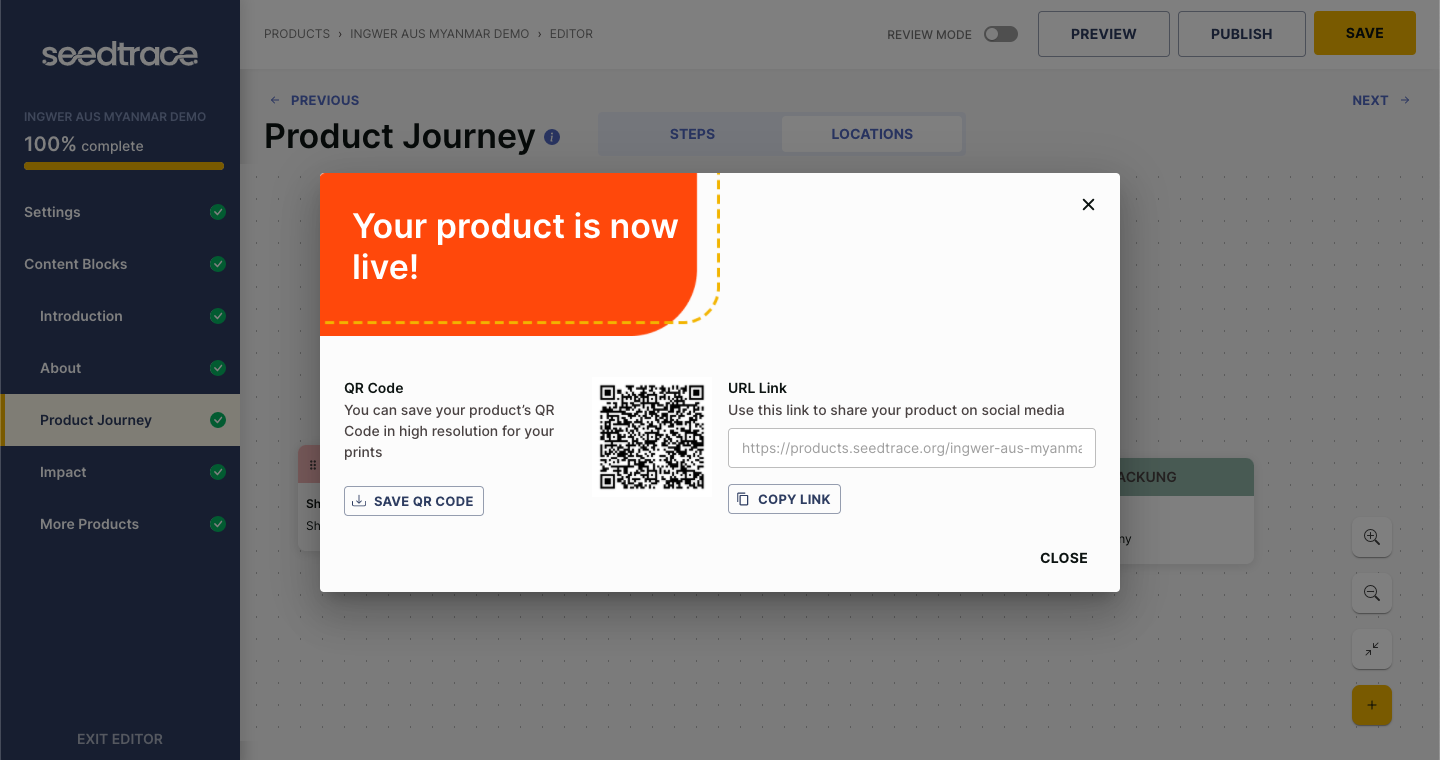 Product Analytics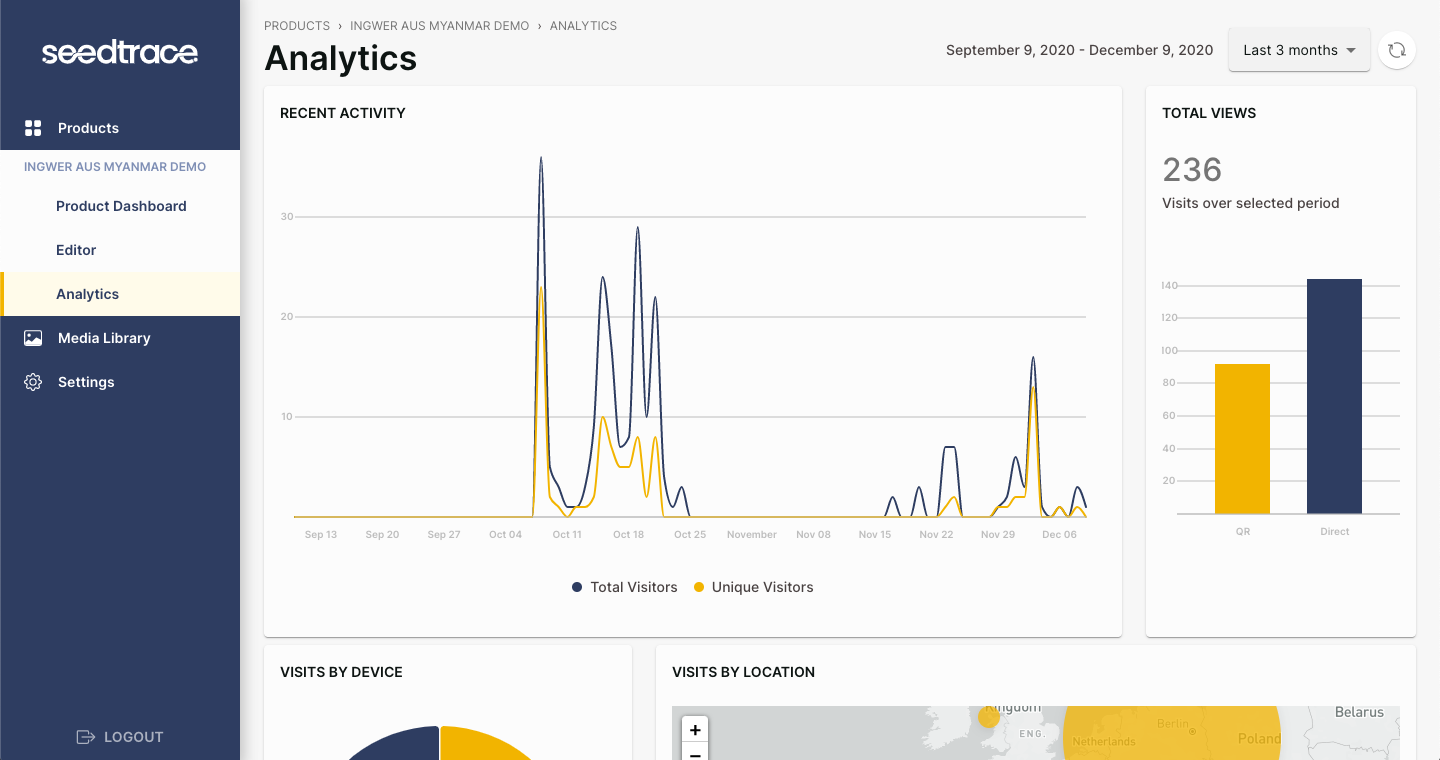 How it works
1. Get started
Create an account on the seedtrace platform and set up product pages for your selected products.
1. Get started
Create an account on the seedtrace platform and set up product pages for your selected products.
2. Fill it with life
Add content to your product pages making them a visually appealing experience for your customers. Visualise your supply chain to tell them about the journey your product took from seed to shelf.
3. Publish & Share
Publish your product pages to our servers - no technical knowledge required. Receive a shareable URL, custom QR codes and share it on multiple channels.
4. Measure
The seedtrace platform automatically collects usage data for your product pages. This way you can directly measure the outreach your transparency communication has.
For Business & Buyers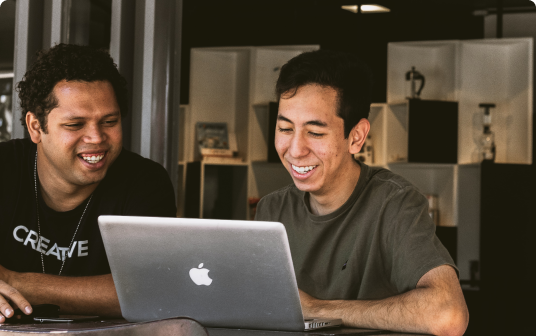 For Business
Your platform to manage product transparency.
Monitor, verify and communicate supply chain information. Make the impact story of your products visible, gather smart consumer insights and data analytics.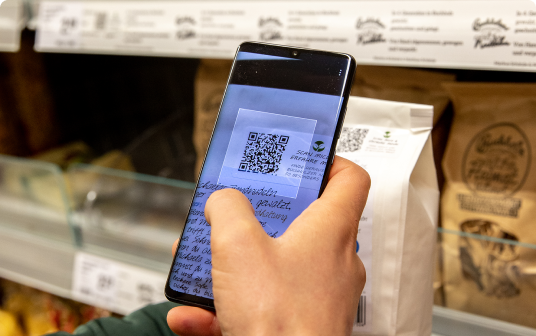 For Buyers
Product journeys at the fingertip of the curious buyer
We all make choices everyday what to buy. seedtrace enables you to make a choice that's good for you, the planet and people.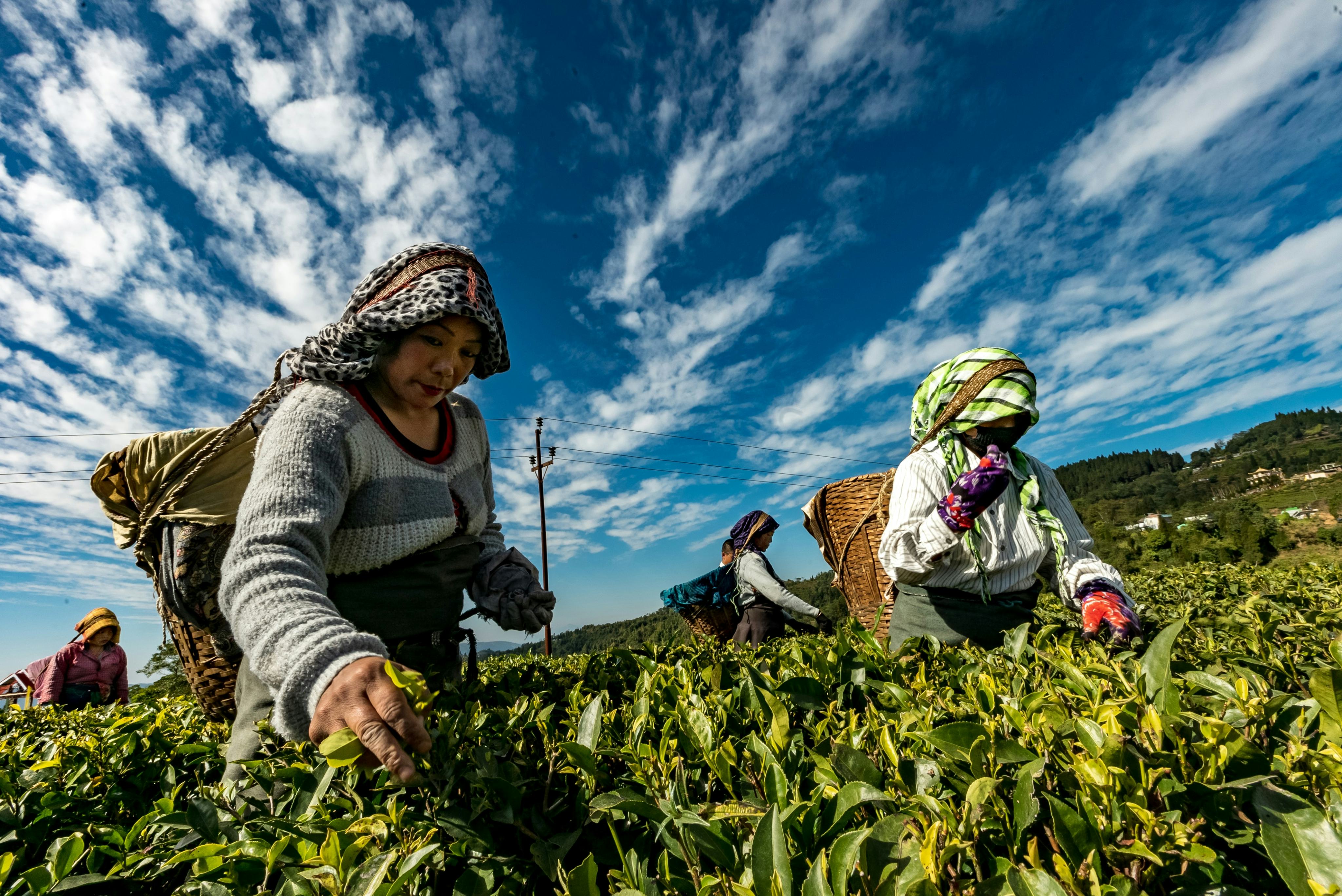 Ready to take your first step?
No spam, no obligation, no data hunting - we promise.