August 4, 2022
Certification labels: How much is too much?
For many industries, supply chain transparency is no longer a "nice to have", but actually becoming an expectation now. Emerging regulations, activists, consumers, and even investors are all pressuring companies to establish responsible practices in their supply chains.
Today's consumers rely on a label to tell them that the food they purchase is fresh and natural, and that when they buy, for example ground coffee at the store, that the farmers were paid fairly. In most cases, our connection to the food that we consume is through the labels, certifications, and nutritional facts printed on the packaging. We, as a species, have become so detached from our food, something so deeply fundamental to what it means to be a human. Companies have tried to fill this gap between the origin of products and consumers with the help of certifications and labels. But is it really working?
Food Marketing & Certifications
Not only can certifications give us reliable information about our food choices, they also hold producers accountable to create better transparency in the food system. Certifications, especially "organic" and "fair trade," have brought a new dimension to the consumer products industry and food marketing. With global sales topping $100B this is no longer a fad, but a bonafide movement. Consumers are willing to pay premium prices for products that are certified for health and safety, as well as having a positive impact on producers, communities, and the ecosystem.
Unfortunately, there are two main issues with certifications in a modern grocery store, namely accuracy and over-saturation. Some labels are better regulated than others, and there are often too many labels for consumers to understand. The Ipsos report identifies more than 900 food labelling schemes used in the EU Member States, Iceland and Norway alone.
Promoting sustainability
Germany and other Western economies rank among the major consumers of commodity food products such as coffee, tea and cocoa; a large portion of these commodities is sourced from developing countries. As the former becomes more dependent on exports from the latter, the livelihood of food producers also becomes more tightly connected to the Western industry and consumer demand (Source) Consumers are increasingly aware of this responsibility and developing and adopting sustainability standards is becoming an increasingly important vehicle for firms to respond to this call for responsibility along the global food value chain.
These initiatives call for a rethinking of development policy in ways potentially beneficial to all actors involved. Consumers can contribute to sustainable development through their purchases, companies can market themselves as responsible contributors to a global society, and producers can improve their economic position. While these new approaches are undoubtedly promising, promoting sustainability along the value chain remains a challenging task. As mentioned previously a major challenge is the multiplicity of standards itself. Worldwide the largest eco-labelling catalog describes 456 labeling schemes available in 199 countries, 148 of which relate to organic food alone.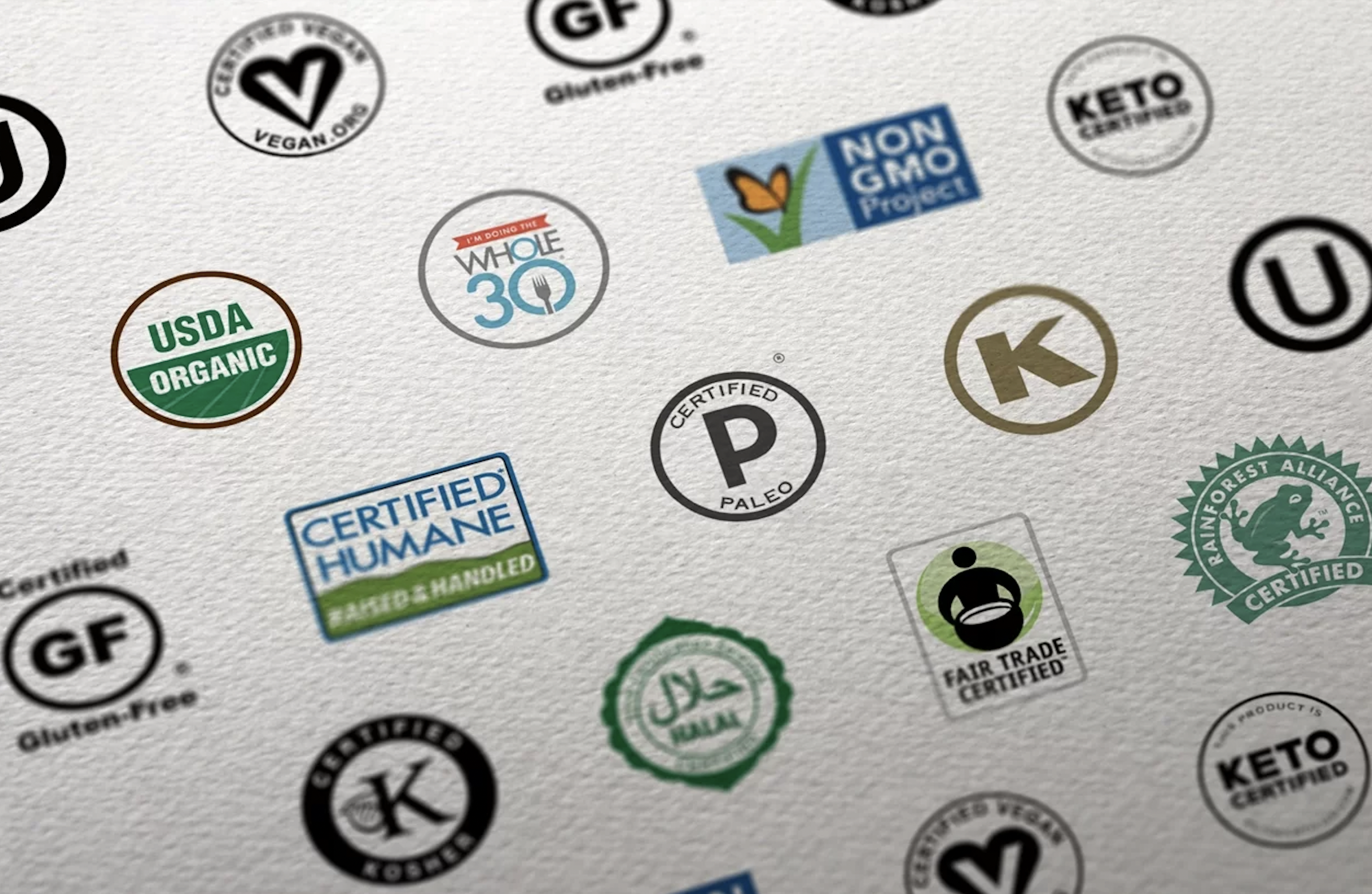 Are multiple labels on food products beneficial or simply ignored?
Certifications are used by food producers as opportunities to attract consumer attention, but research shows that food buyers are overwhelmed by the amount of information on labels and there is some kind of immunisation to the perception of certificates. The proliferation of certification labels contributed to generate consumer doubts and confusion, especially if they do not have much knowledge about the certificates, who awards them and on what terms and if they are trustworthy, there can be a "label fatigue" effect.
Label Fatigue: today, there is an ocean of independent ethical label certifications across all product ranges, each of them seeking to soothe the customer's conscience without any clear explanation of what the logo guarantees. This has been referred to by some as 'label fatigue', the idea that there are so many competing label certifications that customers will default to previous purchases or price to make food choices. Put simply, there are too many labels for us to know what they all mean.
In this context, some researchers point to a common refrain in research on the role of certification labels due to their great number and diversity. Others, on the contrary, argue that there is still a need to deepen the investigation on the extent to which quality labels are important to consumers and if they are perceived as a guarantee of product safety and/or quality. We, at seedtrace share the latter approach, especially in the context of the commitment to the 17 global sustainable development goals and the New Green Deal strategy in the EU.
The question you might ask yourself is, what should companies do, when consumers feel overwhelmed by certification labels and find them non-transparent and untrustworthy? Well, it's fairly straightforward. If companies recognise the need to inform their customers about their sustainability efforts, product origin, and whether or not they were produced fairly, the only thing left to do is to keep their own supply chain open and transparent.
The Power of a "Credible Story"
We always advise our clients to tell the story of their product, not just facts. A credible story backed by the corresponding certifications answers the key questions that consumers have:
Who grew this product? What practices did they use? How did it impact their local ecosystem and community? How do I know that this story is legitimate? How do I know that the story corresponds to this exact product in the package?
Companies and brands that are able to answer this set of questions will be the winners of the premium food product marketplace in 2022 and beyond. Consumers are willing to pay a premium price on goods that fulfil their desire for positive impact. The bar is getting higher, and the brands that raise it are going to capture the sought-after premium. In the near term, it is up to members of the food and beverage supply chain to implement a modern traceability platform and perform supplier assessments that verify compliance throughout their complex, global supply networks.
The seedtrace platform has been developed to help with exactly that. At the heart of the platform lies the union of two features, namely the product journey, completed with storytelling blocks such as texts and images as well as the impact claims corresponding to each step of the supply chain as a cherry on top. Consumers can scan the QR available on the packaging of each product and get a glimpse of the product journey from the origin all the way to point of sale.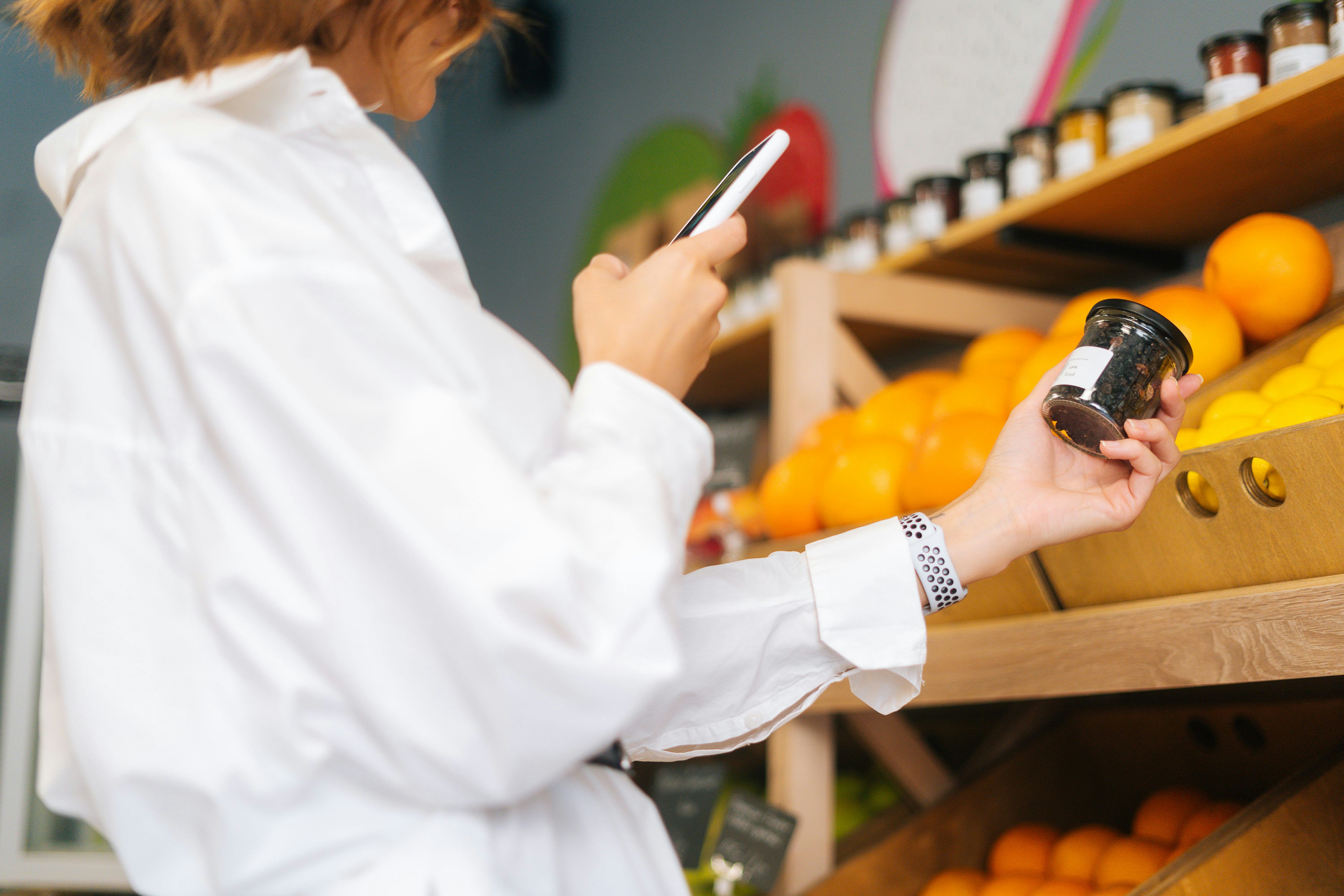 Going back to certifications, our impact framework can be used to communicate certification labels in a way that is comprehensible for everyday consumers. This way label fatigue can be reduced because your customers can select the certifications that are most important to them on the seedtrace platform and find out exactly what they mean.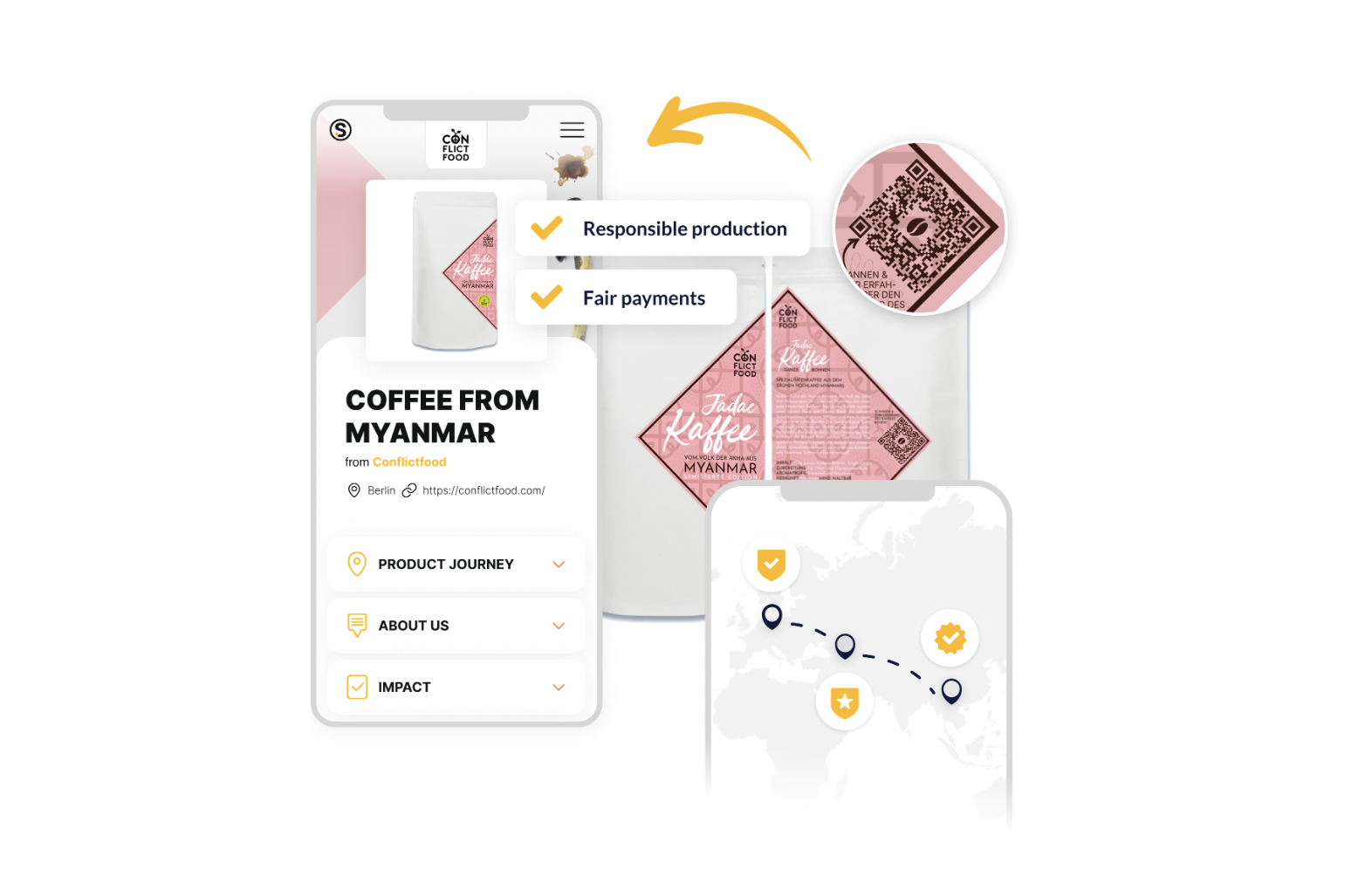 Ready to take your first step?
No spam, no obligation, no data hunting. We promise.