November 23, 2022
Get inspired: How Skylos Collective gains transparency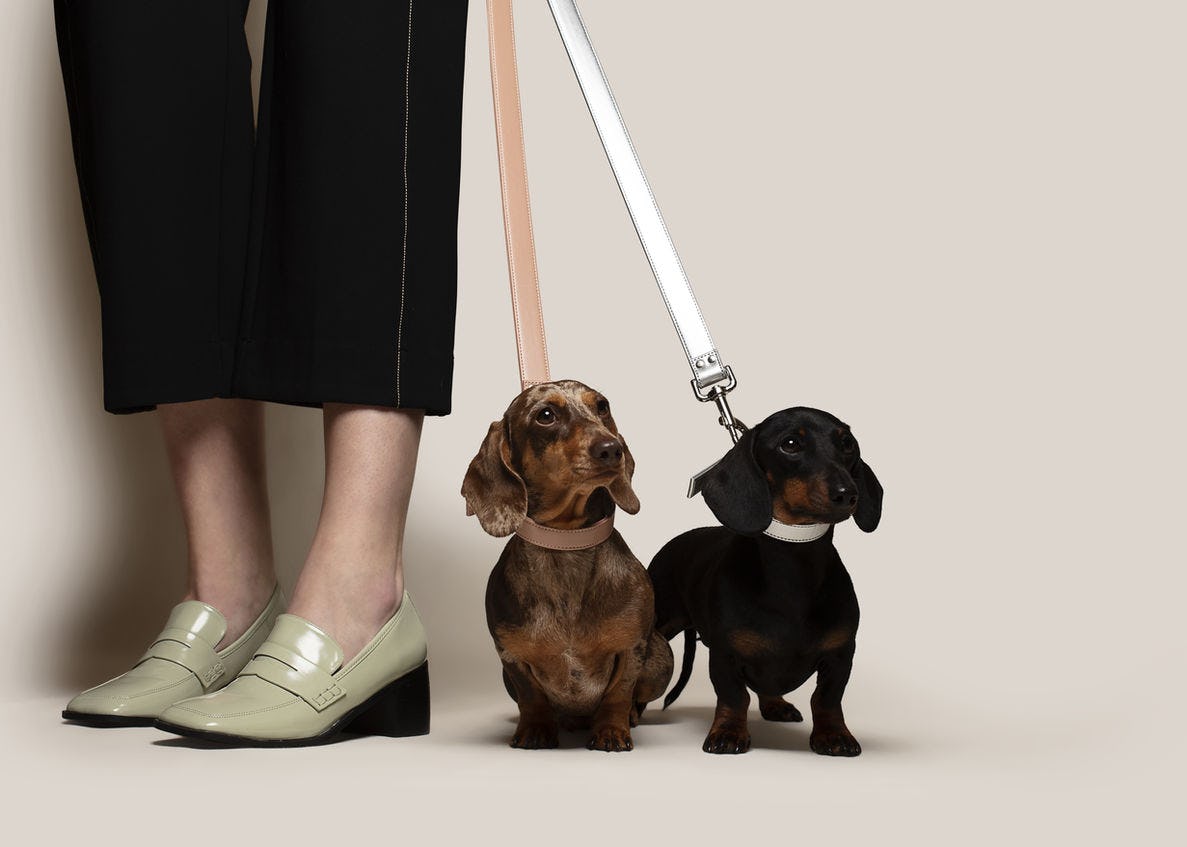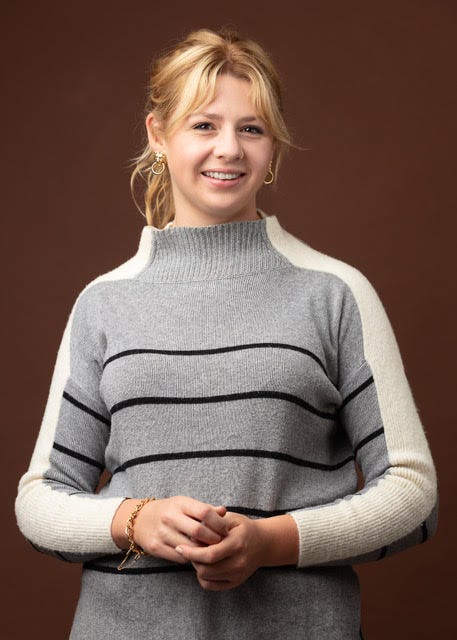 Meet Ella Peters, Founder of Skylos Collective.
Tell us about Skylos! What is special about your brand? 
Skylos Collective is an ethical canine atelier, with a mission to bring carefully curated and conscious lifestyle choices to our canine friends. Through our range of British handcrafted apple leather dog collars, leads and accessories we offer the opportunity to bring your personal style and sustainability values (and taste for a bit of luxury) into the lives of your four-legged buddies.
At the forefront of innovation in the pet world, our ethical collection is manufactured from vegan apple leather, which utilises apple industry waste residues and is Peta approved. Whist the apple leather is made 10km from Florence, in the heart of Tuscany, our production is based in rural Lancashire, England and is undertaken by a talented artisan production house.
Why did you decide to start being more transparent to the world?
Transparency offers customers the assurance that we can support our sustainability claims. In a world where we buy stories and not products, transparency systems like the Seedtrace platform allow companies such as Skylos Collective to showcase their product journey, eco credentials etc and connect the customer with, in our case, our interesting and unique story of how their dog collar was made.
When founding Skylos Collective, full transparency was a non-negotiable part of how we wanted to do business. Not only does it showcase all our values– donating 2% profit to the Animal Welfare Society of South Africa, highlighting the UN Sustainable Development Goals our work supports and of course, the sustainability certifications our apple leather holds (Peta, Oeko-tex, Global Recycled Standard & more), but it showcases our integrity and commitment to do all that we can to make a difference.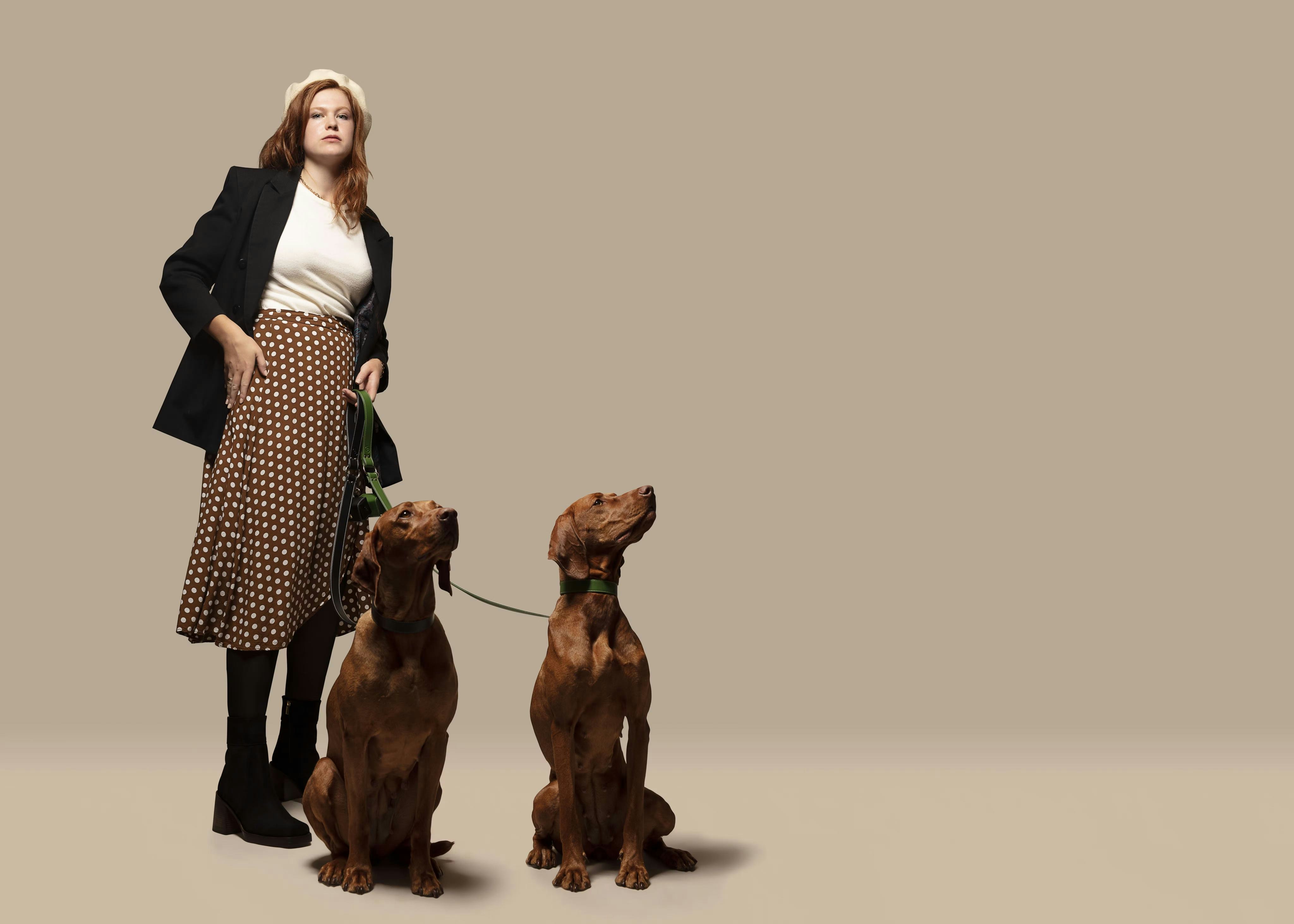 Can you say you have full supply chain visibility? How did you gain the visibility you're today? 
In fashion, transparency is hard and so it hasn't been easy to find suppliers and materials to work with where the supply chain can be traced to the levels we require. Creating a sustainable business involves a significant roadmap and as such we are consistently working to improve our visibility. That said, however, we are definitely proud of the levels we have already achieved.
Why did you choose Seedtrace when looking for a service provider?
I came across Seedtrace from undertaking significant research into transparency software providers. I'm delighted to be working with their amazing team, especially as they are a small company with clear values and mission, all of which completely aligns with us here at Skylos Collective. Furthermore, Seedtrace offers its services to start-ups, just like us, that really care about ethical practices, doing the right thing and making an impact.
The platform is easy to use for end-users, the back-end is also easy to master, which is great from our perspective. I would definitely recommend the platform as I can see its value across a range of sectors – from food to fashion, and really any company that wants to inform and educate its clients. 
What's the most exciting thing for you, about the Skylos and Seedtrace partnership?
For us, Seedtrace's USP is that the software enables us to showcase our transparency sustainability certifications simply and effectively. With no other brands working to such high levels of holistic sustainability, transparency and production in the UK, as well as supporting the leathercraft industry, we are keen to shout about what sets ups apart. Seedtrace enables this to happen, in an understated and effective manner that matches our commitment to style and sophisticated understatement.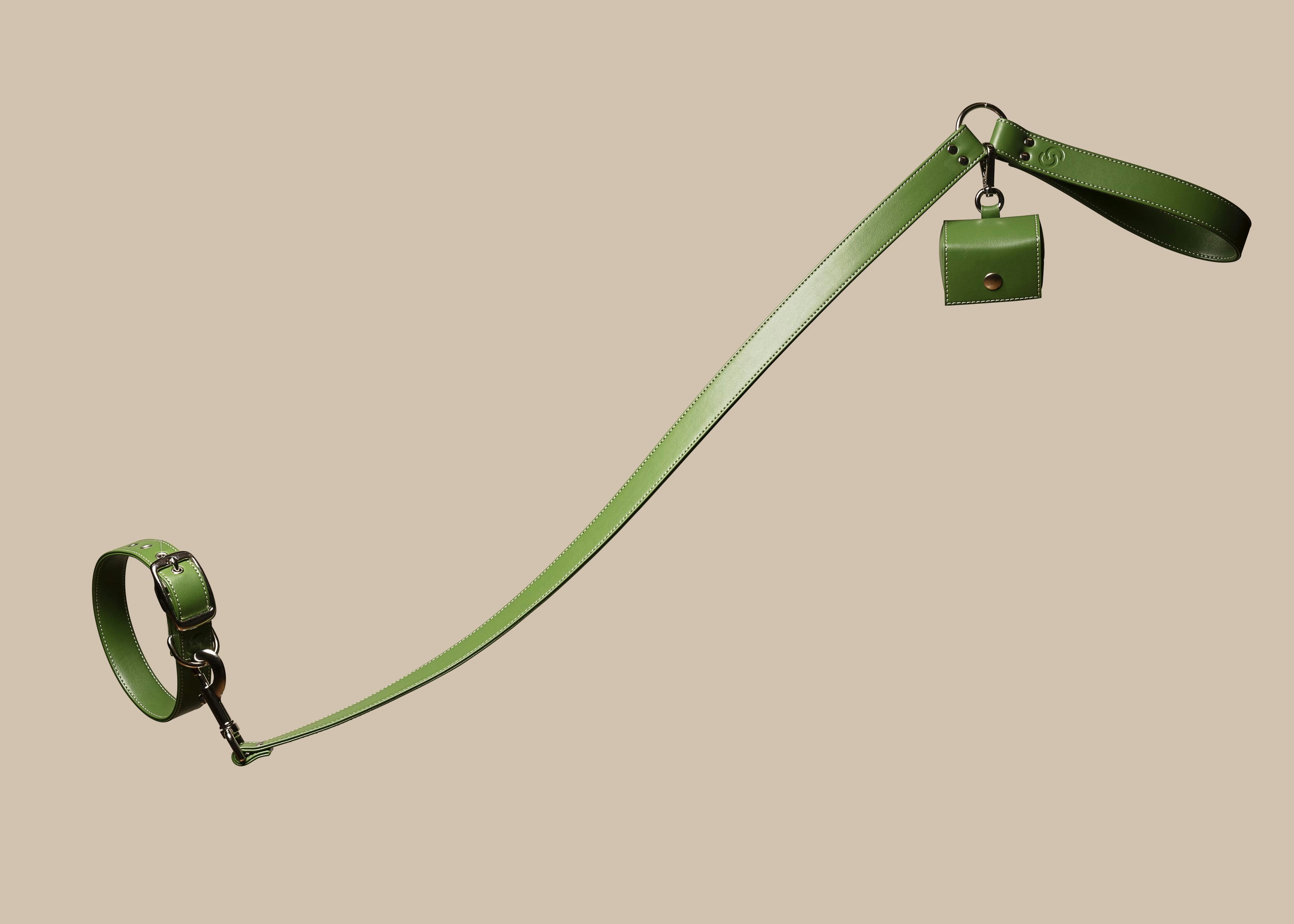 What advice do you have for other companies still facing the first steps towards more transparency for their products?
It Is not easy, but if you are really serious about sharing your impacts and efforts to make a difference it is so worth it.  
There is a crazy amount of greenwashing and unsubstantiated product claims, and a serious commitment to transparency is making waves to ensure consumers are more cognisant that everything is not always as it seems. 
I'd also encourage SME's to read The World Is On Fire And We Are Still Buying Shoes by Alec Leach. With its great title and enlightening contents, the book shares that its down to each of us to make ALL more sustainable choices and to leverage systems' change. Even the smallest of steps can make a difference, and that's what Skylos Collective is all about.
Ready to take your first step?
No spam, no obligation, no data hunting. We promise.