May 18, 2021
How to Share Value Chain Transparency Using QR Codes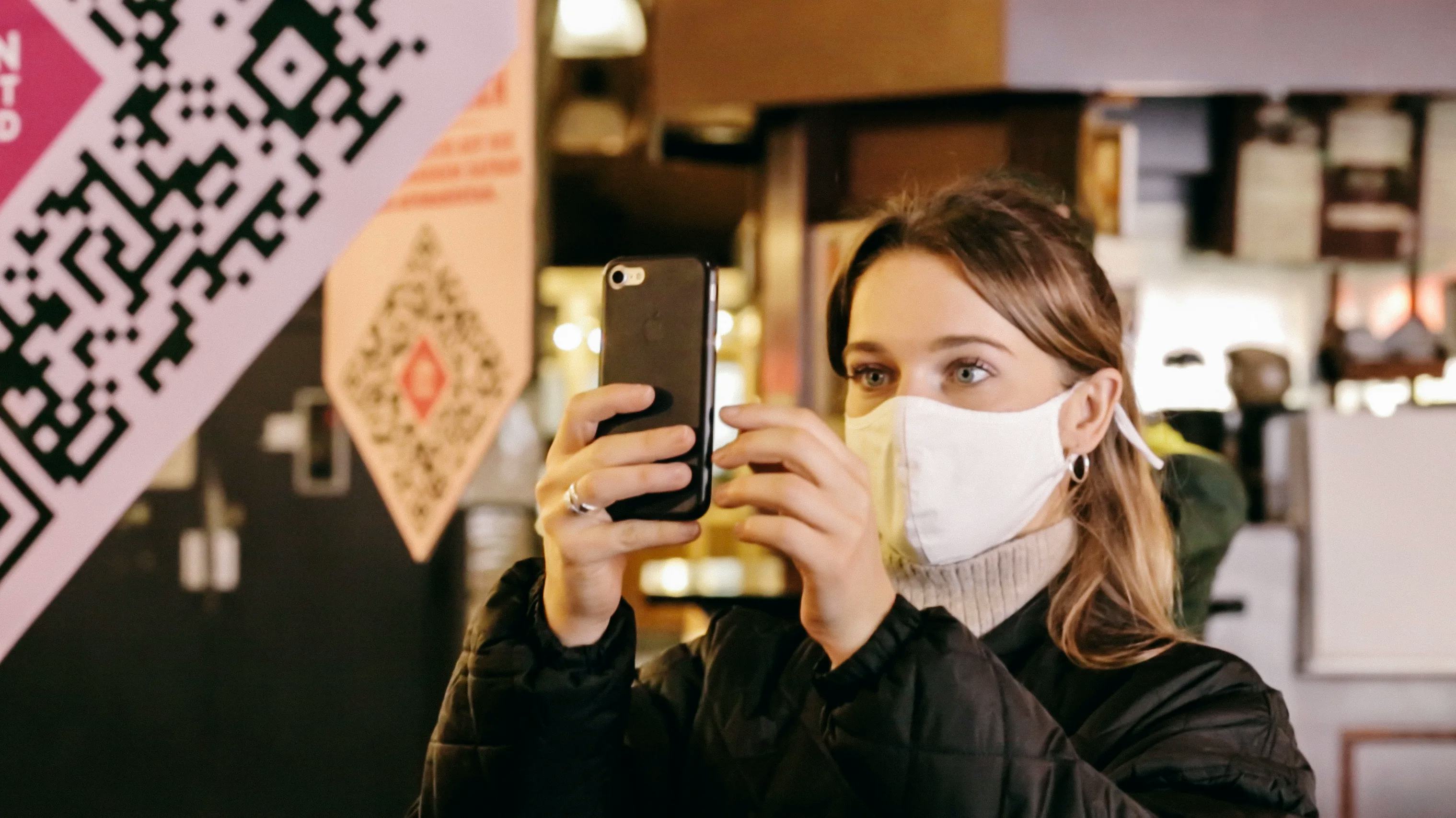 The popularity and usability of QR codes have skyrocketed during the last decade. The advent of smartphones and fast mobile internet coverage has advanced QR code adoption for communication purposes across industries. Especially in Asia, scanning QR codes has become the new normal for payments and information sharing.  According to SIG, 50% of consumers in China scanned a QR code several times a week in 2019.
Despite the increasing use of QR codes around the world, there's still a lot to learn about the utility of these codes for communication and tracking. Since they've become more accessible, the opportunities to connect directly with consumers via QR codes are rapidly expanding, limited only by the creativity of global marketing and brand teams. 
What are the benefits of QR codes? Who uses them?
A quick response (QR) code is a machine-readable matrix barcode that can contain different types of information. Originally developed by a Japanese automotive manufacturer in 1994, it quickly became popular outside of the automotive industry. Thanks to its comparatively big storage capacity and its insensitivity to staining and wearing, the codes play a major role in manufacturing and supply chain management in addition to consumer-facing applications.
Like RFID tags and barcodes, QR technology can be used to trace products with timestamp and location information at each step through a packaging or manufacturing process. QR codes quickly retrieve and validate records, allowing progress visualizations similar to package tracking from a postal service. 
Beyond supply chains, the advantages of QR code technology have not gone unnoticed by major brands in consumer packaged goods as a way to increase customer engagement. Providing a direct communication channel between manufacturers and customers, QR codes can be used to collect customer feedback, deliver in-depth information, or link your customers to marketing campaign content like contests, coupons, and app-like pages. 
Covid-19 has increased the prevalence of QR codes.
In a Statista study carried out in September 2020, 18.8% of the respondents in the US and the United Kingdom strongly agreed to the fact that they had noticed an increase in COVID-19 measure-related QR code use. Examples of ways that businesses have adapted to the pandemic with QR codes include contactless menus and check-in scans for visitors.
The increase in usage is showing up in further consumer research. According to a 2020 MobileIron poll, 83% of respondents have scanned a QR code at least once, and 72% of people have scanned a QR code within the past month. This knowledge and behaviour is likely to hold on after the pandemic, creating an opportunity for businesses to build trust with their customers and deliver big information via a small area of packaging.
Scanning rates for the West are still much lower than in Asia, but the gap is closing, giving businesses a sneak preview of what options are available with different rates of adoption. Mobile payment providers such as PayPal and Apple Pay are increasingly counting on QR codes to administer mobile payments, steadily increasing engagement rates comparable to Asia where mobile payment by QR scanning is the leading form of payment.
Statista estimates that 11 million US households have scanned a QR code in 2020. Because smartphones are now able to automatically scan QR codes without the need for additional software, QR code engagement is accessible to the 81% of US adults that own a smartphone. 
How you use a QR code can greatly change your results. 
Although interesting content is a major factor in the success of a marketing campaign, that information needs to be easily accessible to the target audience. QR codes offer flexibility that is unprecedented when it comes to tying online sales conversions to real-life events and places. For example, Turkish Airlines implemented this connection when they ran a contest to win free plane tickets during the London Olympics in 2012 to the destination mentioned in print ads featuring QR Codes at the city's bus stops. The campaign attracted approximately 20,000 visits to the airline's website. 
As designs become more complex, QR code readability and placement is a paramount consideration for anyone using them. QR codes come in all different forms and sizes and QR code generation tools allow you to unleash your creativity or integrate with a corporate identity. These design options can encourage marketers to use QR in multiple applications from traditional print materials to store windows and events. 
Follow these simple guidelines to make sure that your QR code stays functional and drives engagement: 
Tell customers what to specifically expect when they scan. For example, "Scan me to see who sewed this shirt" on fashion products or "Scan me to trace this ginger" for food rather than simply "scan me".

Have the codes lead to exciting content or a reward for customers, more than just a corporate website.

Do not invert QR code colours: The background of your QR code should be in a lighter colour than the foreground.

Pick QR code colours that make for a good contrast (e.g. black and white).

Keep some margins around the QR code and aim for a high resolution when printing.

Pay attention to sizing: QR codes that are too small might be inconvenient to scan or less noticeable to your audience:
QR codes were designed for a 10:1 distance-to-size ratio. That means the optimal distance of a camera from a QR code is 10 times the width of the QR code. A minimum recommended size is 2x2 cm for objects that will be held to scan. 

In case you place an icon or logo in the center of the QR code, make sure it is not too large and test whether the QR code is still scannable.  
Consider an option other than a QR code if your campaign has the following features:
Your target demographic doesn't own a smartphone or is older in age, decreasing the likelihood that they understand this technology.

There isn't a reliable internet connection where people will encounter your QR code.

Viewers will only see your code briefly. For example, a billboard is not a good place to use a QR code.

On a website or other digital media where the code can't be scanned (the viewer may already be on their phone) in this case you're better to use a button or link

The QR code would be on a moving surface like a bus.

Using QR codes to increase consumer trust. 
In a time of empty claims and greenwashing in marketing practices, using a QR code campaign to achieve corporate transparency and earn credibility with shoppers is a bold and progressively responsible move. This transparency is best achieved by showing credible insights into your products' value chains and the impact that happens at every step of production. Further proving claims with certifications or digital verifications like blockchain technology strengthen the veracity of marketing claims. 
As the frequency of QR code usage increases, more consumers have an expectation of what they will see when they scan a code, so it's important your call to action tells them why this action would be worth it. In our own market research, we observed that customers are more interested in product background and environmental impact information via QR code than any other area of information. Consumers were least interested in advertising content or company websites. 
Consumer trust improves when the information is closely related to what they expected when they scanned through. For example, product-specific information for the product they scanned the package of or information relating to the call to action.
Make the most of your QR code campaign.
Many QR code providers offer advanced analytics for QR code campaigns, including scan rates and insights into your audience. Moreover, dynamic QR codes can make sure that information inside QR codes that have already been printed can still be adjusted, e.g. for links to websites.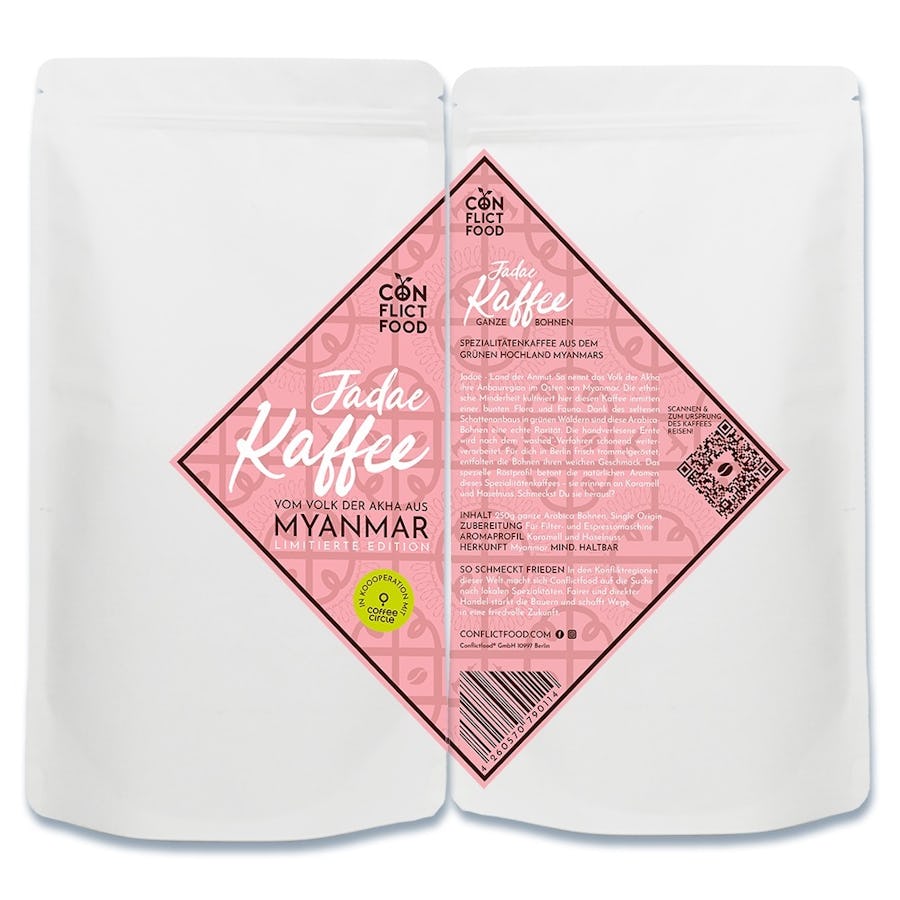 seedtrace is proud to announce that our customers will be able to customize their QR codes to communicate the story of their products thanks to our new partnership with  qr-code-generator.com. seedtrace platform users will be able to fully integrate QR codes into their packaging or signage in line with their corporate identity, place images in their QR codes, and customise colours. To see an example of what happens when you scan a seedtrace QR code you can click here.
Featured photo credit: Jaś Miszewski
Product packaging: Conflictfood




Ready to take your first step?
No spam, no obligation, no data hunting. We promise.