January 21, 2021
Why Seedtrace? An interview with our founders and CEOs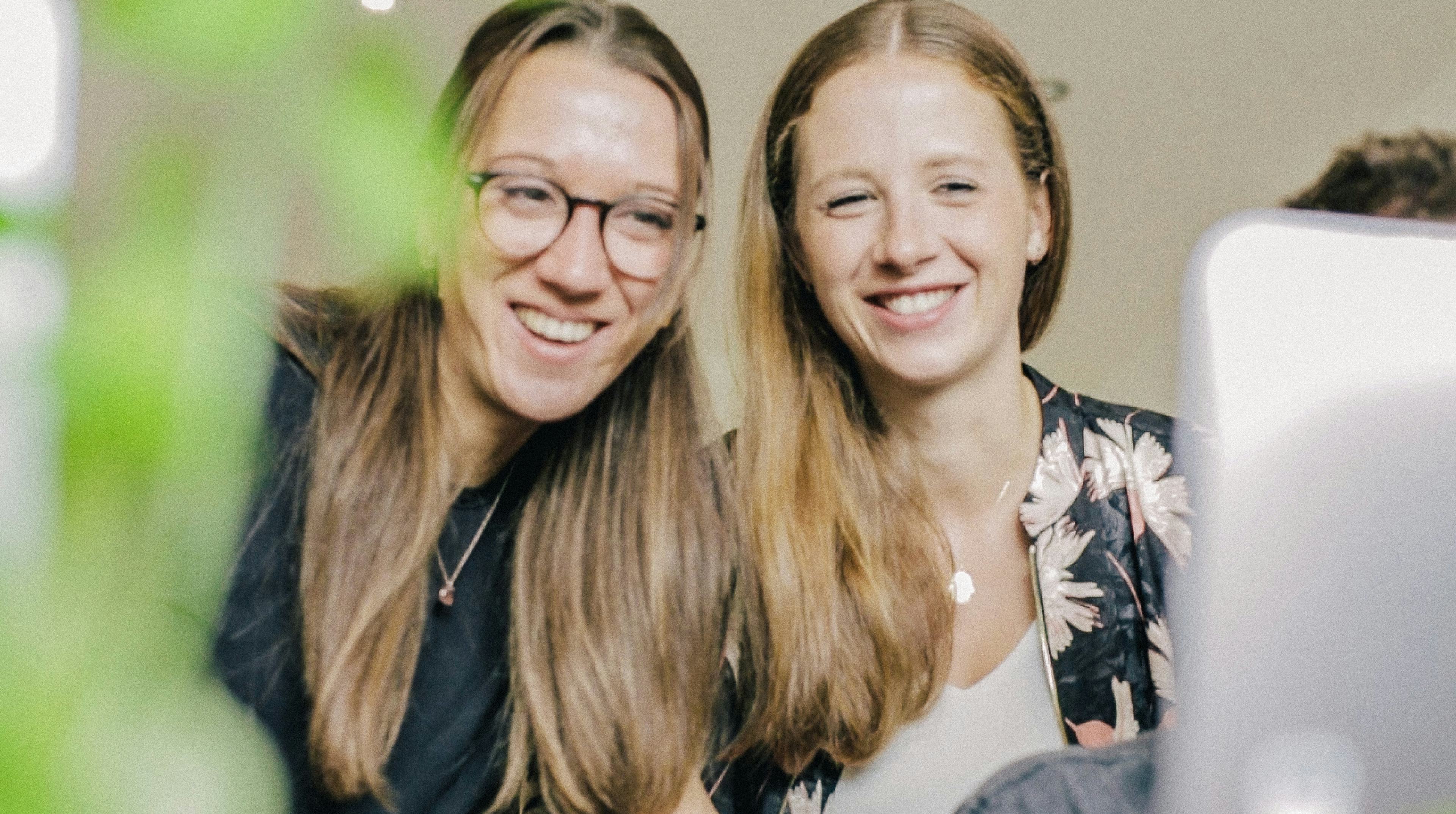 Turning product transparency into the norm - a vision that unites the four passionate founders of Seedtrace: Katharina, Ana Selina, Florian and Jonathan. With two female CEOs leading the impact-driven business, the best way to tell you what Seedtrace is up to - is to ask them directly.
What led you to found Seedtrace? What is your vision?

Katharina: It all started a bit different - with a healing plant called Moringa. Going back to Africa, where I used to study, I was determined to find and support impact-driven farms to export this healing plant which I discovered a few years before. The people I met along the way inspire me every day. They are extremely proud of their sustainable production processes and the opportunities created for their communities. In this context, I came across an overarching problem. All of them - and thousands more around the world - are lacking the tools to actually tell the full story of their products. To enable similar farms, producers and distributors at scale, a technological solution was needed and the idea of Seedtrace was born.
Ana Selina: Yes, with Seedtrace we want to change the way we consume and rebuild a crucial and long-forgotten bridge between product origin and consumer - and everything in between. From my work and academic background, I learnt how social and ecological impact is an incredibly complex component in each and every product. It is hard to measure and prove, often linked to qualitative criteria. We both realized that enabling the brands that inspired us by doing good meant allowing them to spread their unique stories while supporting their claims with evidence wherever possible.
Why do you believe transparency is crucial? Do consumers really care?
Katharina: Actually, there are different streams of influences here. We can see that stricter regulations on international and national levels, like the Supply Chain Act, are resulting in more and more pressure for industry players across the spectrum. Even industry players themselves are pushing for new regulations. According to a McKinsey report, sustainable fashion products multiplied by five in the last two years, 55% of fashion brands want to source sustainably, while transparency and sustainability are among the top 3 on the agenda of procurement executives. Cohesively, consumers play a significant role in the industry shift, using their voices to directly impact brands and drive businesses to provide deeper focus and commitment to transparency and sustainability. 72% of consumers consciously buy sustainably, 55% of consumers lack information about the products they purchase and 69% would pay more for clear information about product origin and impact.* However, companies are overwhelmed by the complexity along the supply chain. This is why our discussion results in a flexible, qualitative and quantitative approach to impact measurement and communication - there needs to be way more solutions you can apply step by step.
So, how exactly does Seedtrace work?
Ana Selina: If you want to look at it in one sentence, Seedtrace is a digital platform that allows businesses to map and visualize supply chain information from seed to shelf or farm to fork. Thereby, brands can give credible insights into the unique journey their products take, the people and processes involved and clearly communicate on their environmental and social impact. To do so, we decided to work with an evolving catalogue of impact claims a business can make about their product or company such as "above minimum wage payment", "female empowerment" or "recyclable packaging". Each claim has to be either directly supported by evidence or confirmed through a legitimate third party. In that way, consumers can deep-dive into the different categories, explore evidence and finally move past the massive issue of greenwashing.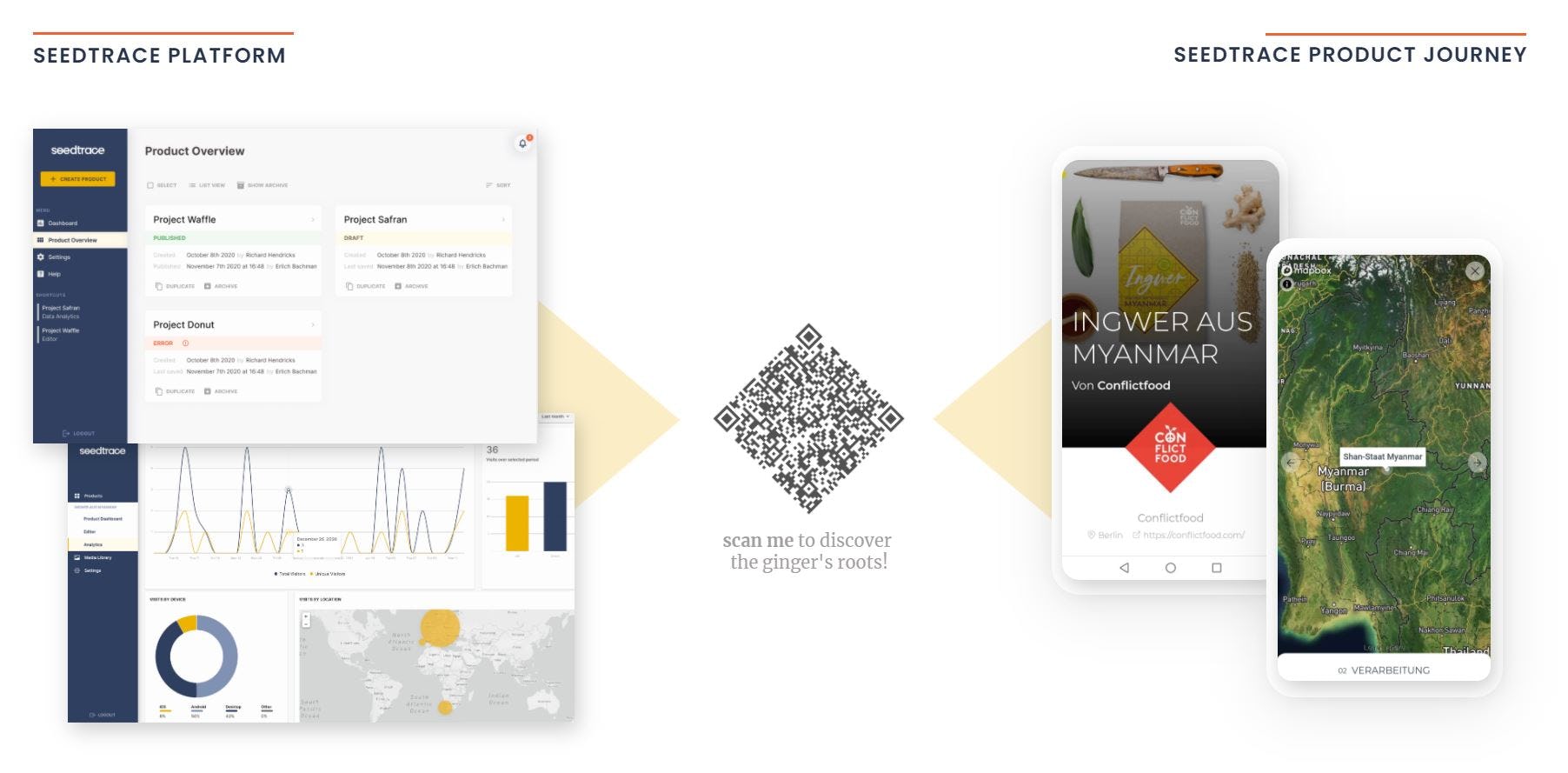 What makes the journey with Seedtrace so special?
Ana Selina: We dedicate all our time to work with people that drive change and to help scale those we believe are contributing to a fairer and more transparent world. We are convinced that people care - more and more so in fact. However, they are overwhelmed with the information they receive, often unsure what stands behind labels and certifications while having a hard time trusting the information provided. We have all been in these shoes before. Seedtrace is able to work with innovative and passionate partners like the founders of Conflictfood. Conflictfood engages in fair and direct trade in conflict regions, allowing consumers to understand their political decisions when buying a product. If you ever want to deep-dive into the world of Myanmar's ginger or coffee - you can scan our QR-Codes on these products.
To conclude, what is your vision for Seedtrace?
Katharina: Our goal is to make sustainable consumption the norm - rather than the exception. We envision a future in which every product can be traced back to its roots. Where our consumption does not harm the environment we live in. We believe that transparency is the key to sustainable production and we are working hard to give companies the right tools to achieve that. We are still optimistic that brands can work towards a reality where all actors along the chain – suppliers, manufactures, distributors and consumers – work and scale together.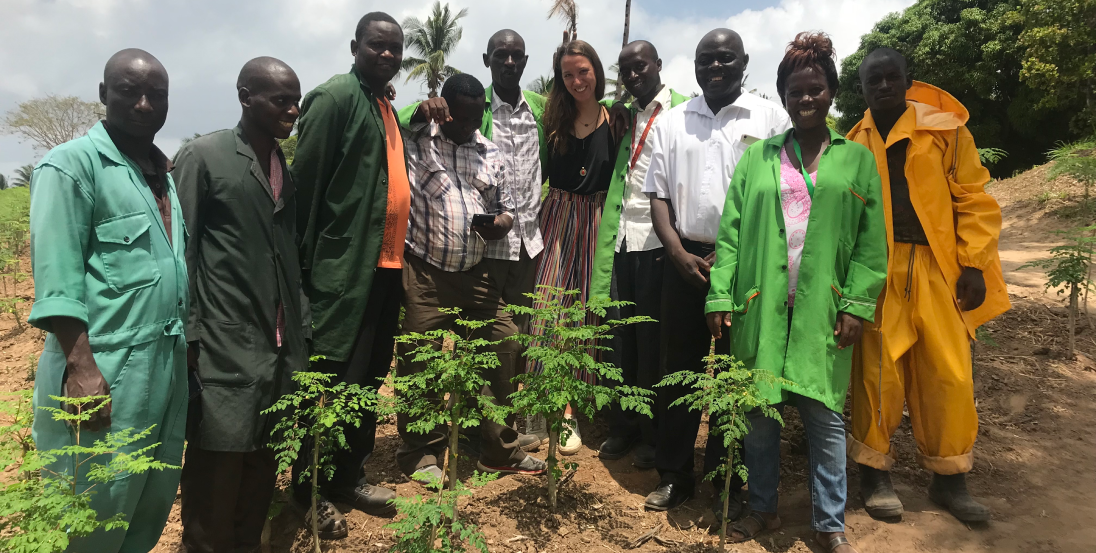 *Sources: KPMG AG Wirtschaftsprüfungsgesellschaft/IFH Köln GmbH, 2020/Allied Market Research 2020/Institute for the Future 2020/ McKinsey & Company 2020/
Ready to take your first step?
No spam, no obligation, no data hunting. We promise.