February 11, 2021
Sustainable Shopping - A Beginner's Guide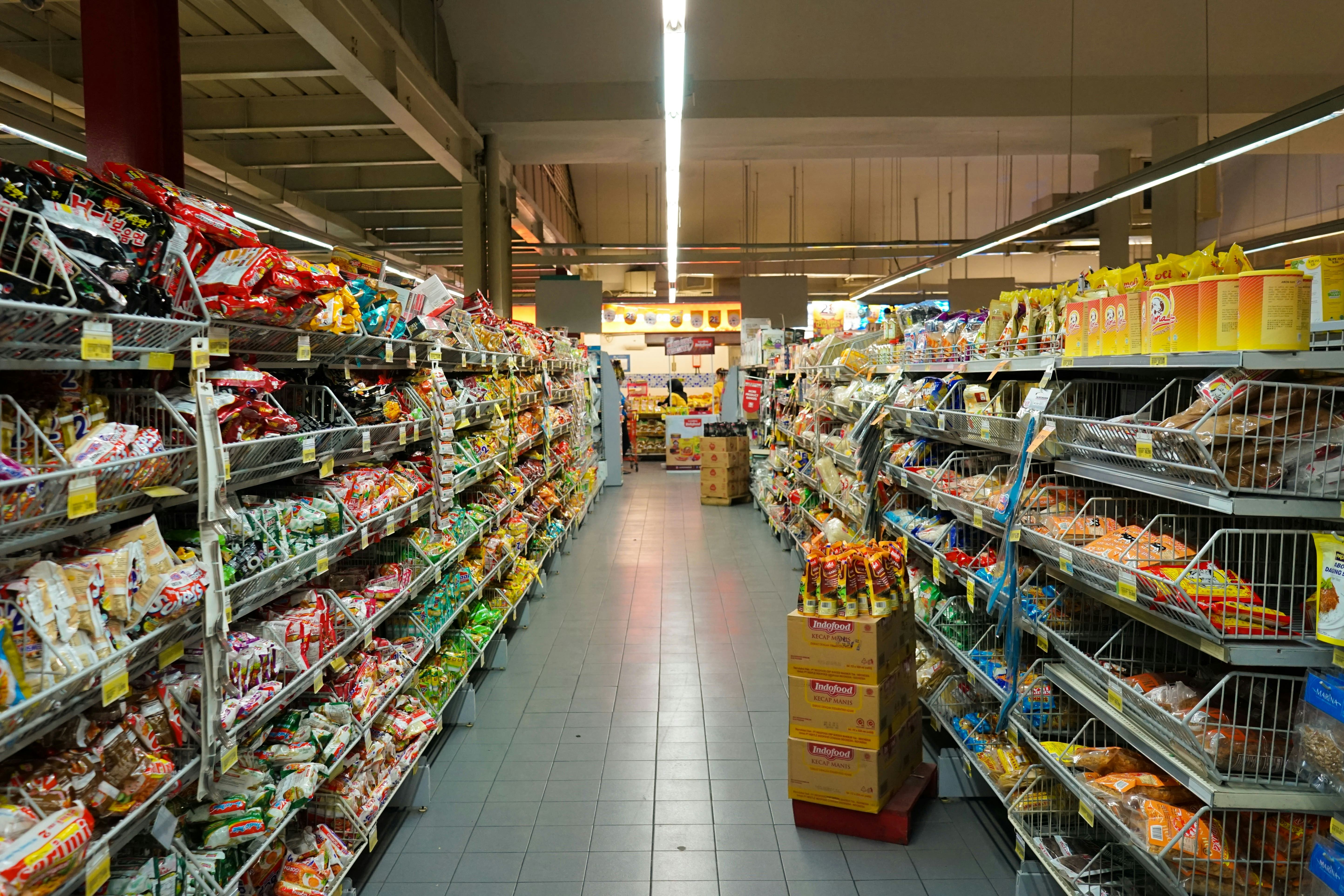 Polished, processed, and heavily marketed ready-to-eat foods and snacks are what the food industry has been focusing on for years: A higher selling price is justified by time-savings for the consumer, as oftentimes the only thing left to do before having a full-flex dish is to heat it up. So-called "convenience foods" have been on the rise, but the ongoing pandemic has brought lots of people back into the kitchen; cooking at home is in vogue again. With canteens and restaurants closed, it is the first time that many people actively show an interest in cooking. Internet search engines have recorded a spike in queries related to the very basics of cooking: How do I cook potatoes? And what about rice? How's my favorite pasta sauce actually done when I want to prepare it at home?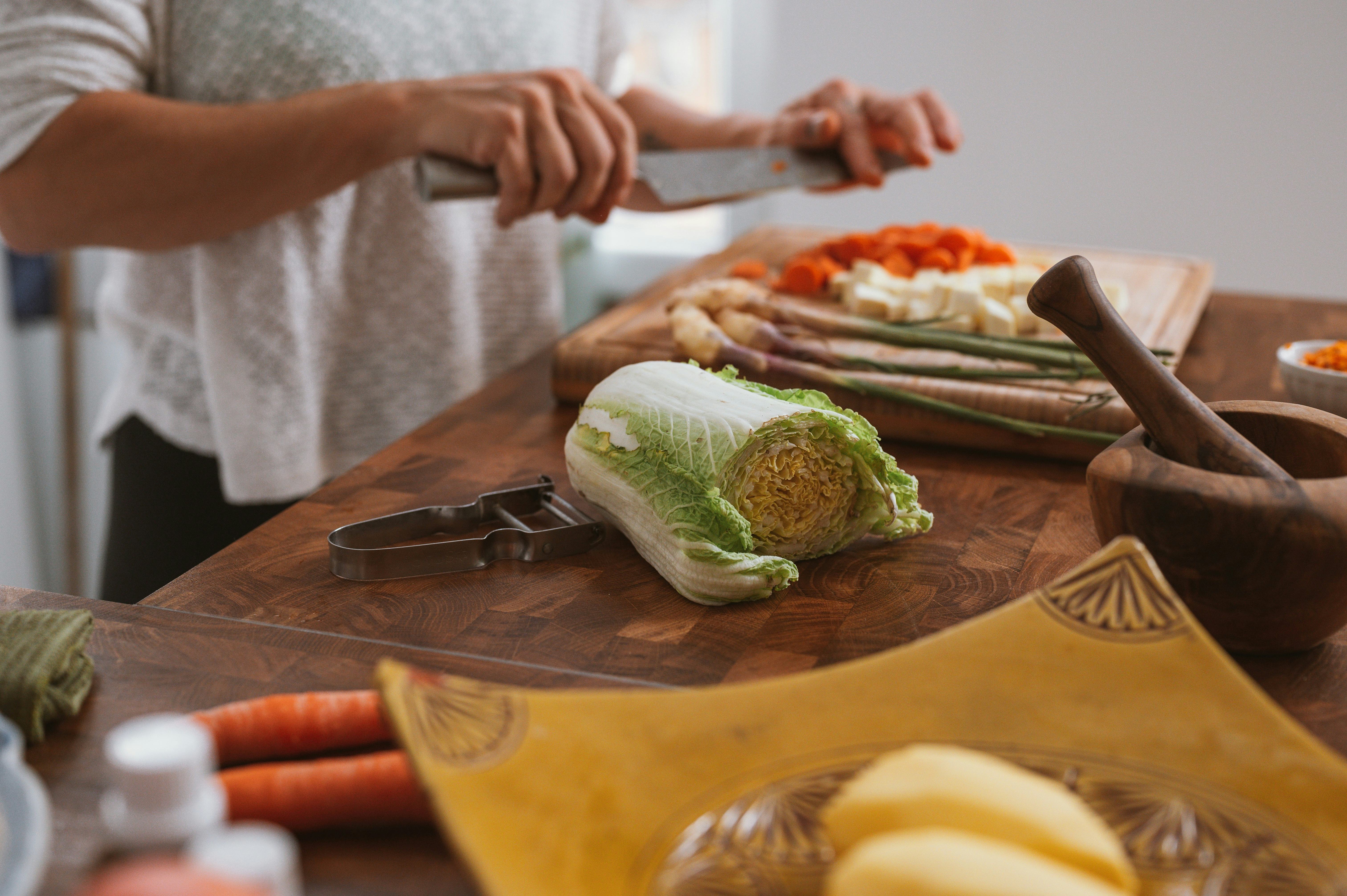 This trend goes hand in hand with a rediscovered joy of shopping as people tend to try out new products they have never prepared themselves before. Similarly, sustainability and health are receiving public attention since people start to think about what it is that they eventually consume. In our globalized world, it can be surprisingly hard to make purchasing decisions that are aligned to a healthy way of living. The good thing is that most of the time, going for the healthy choices also means making more sustainable choices!
Grocery shopping means expressing your preferences as a consumer
Take a minute to deliberately think about the statement above. The food industry is one of the industries with the fiercest competition, but it is also an industry that has to adapt to fast-changing trends and customer preferences. It is therefore in your hands to drive change by buying locally-sourced, seasonal, fresh produce.
In this article, we want to give you some hands-on tips on how to shop healthier and more sustainably:
Buy locally, shop seasonal fruits and vegetables
The old mnemonic still holds: Buy locally, think globally! By purchasing locally sourced produce, especially fruits and vegetables, you avoid transportation emissions and support your local community. It is also an incredible feeling to know where your vegetables are from!
Fruit and vegetable trends have become very mainstream due to globalization and global connectivity. Avocados, mangos, açaí to just name a few, are praised as so-called "superfoods" that contribute tremendously to your health. However, avocados for instance pose a major threat to water scarcity, as their production uses mind-blowing quantities of water (on average about 290 liters for a single avocado!), and are often produced under unfair conditions for the farmers. While it is certainly true that some of these produce are nutritious, there are many locally-grown and sourced alternatives people tend to overlook: Kale and beetroot are two incredibly versatile vegetables that have been grown in central Europe for centuries. Have a look at this article from the German public broadcast service "Deutsche Welle" that lists one regional "German superfood" for every month of the year. Buying seasonal produce also ensures that the veggies are most nutritious and aromatic as well as better for the environment.
Bring reusable bags
As an alternative to throwaway plastic bags, you can invest in a set of reusable bags so that you can comfortably pack your fruits and vegetables. Most supermarkets also will not mind the fact that you have chosen to take no bag at all: Just try to put your apples right onto the belt! In most metropolitan areas, there are zero-waste grocery stores on top of that, encouraging you to bring your own containers.
Pick the ugly apple: show some love for leftover fruits and veggies
Usually, those are the least likely to be taken by customers, so they often go straight to the landfill - but taste the same!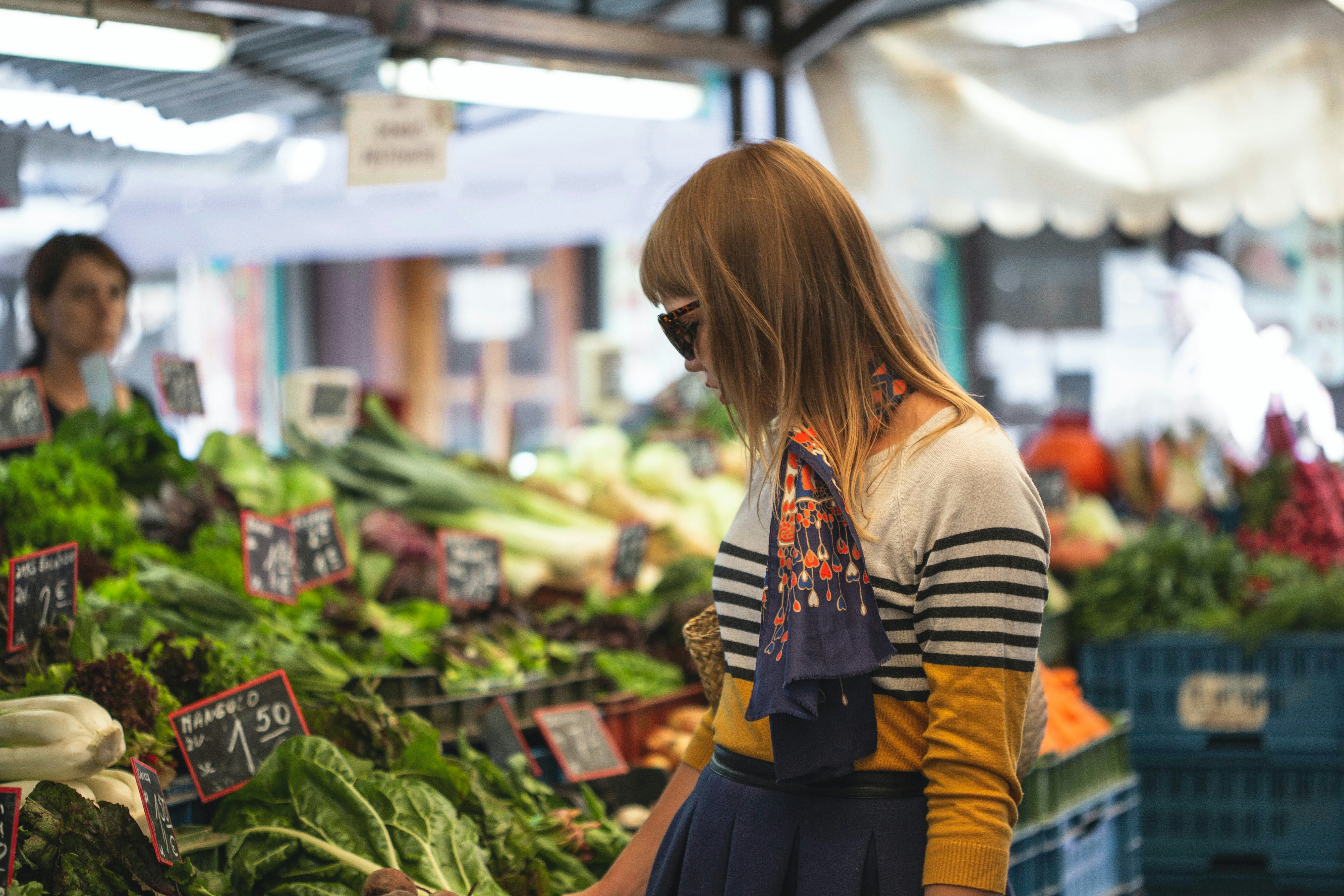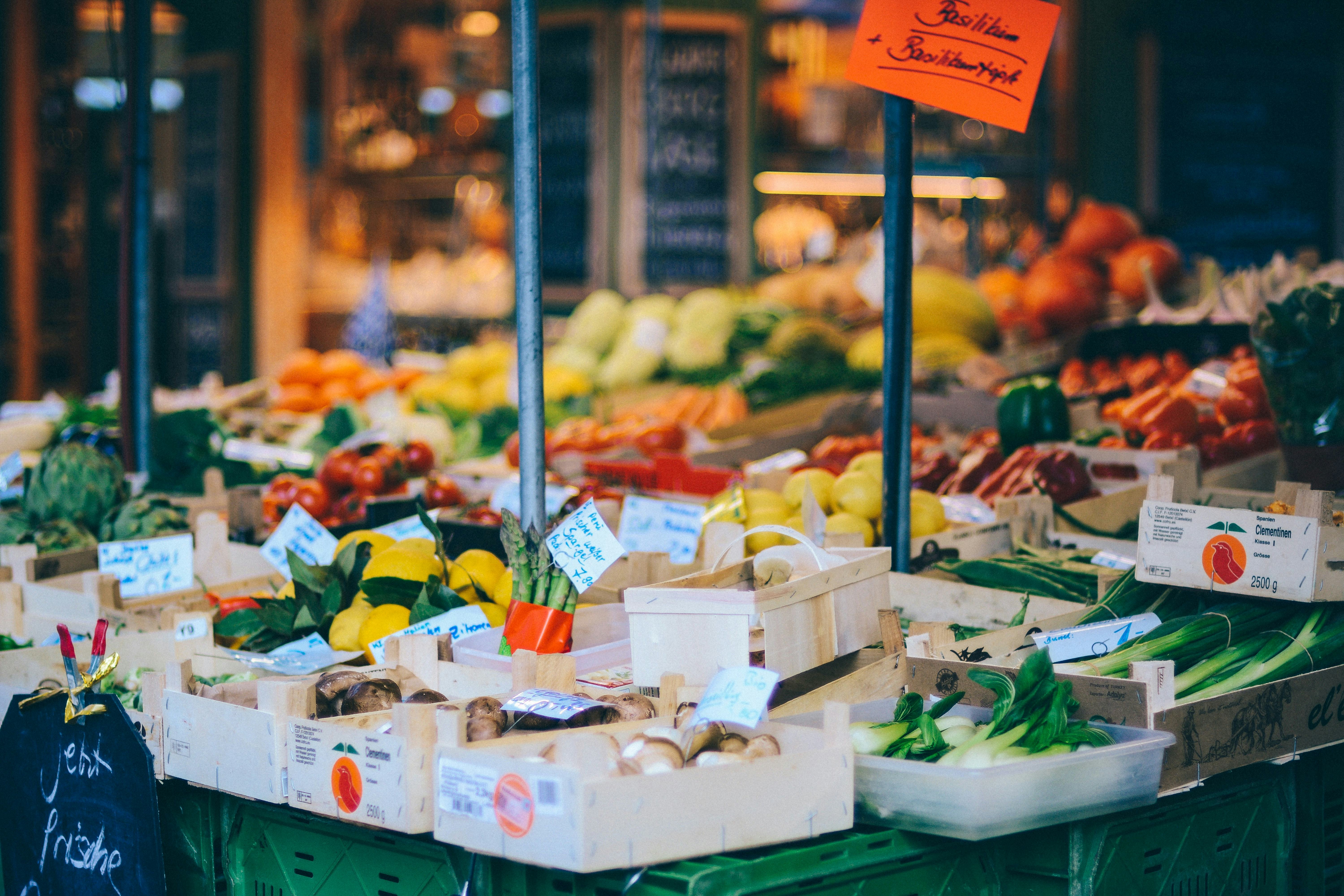 To wrap things up, you should also check out local farmers' markets in your area, and think about reusing glass jars and bottles as coffee-to-go-cup or storage for pasta and rice  (true fruits does a great job at this!).
Even if you pick up local, seasonal products, you unfortunately do not know anything about who the producers are or how exactly they are manufactured and processed. We at seedtrace believe in enabling businesses and consumers alike to communicate the complete story of a product. So if you find yourself at the supermarket and there is a seedtrace QR-code provided on the packaging of for example pasta (like Buchholzer Nudeln), be sure to check it out so that you can truly understand what it is you are spending your money on and who it is you are supporting with your purchasing decision! 
We hope that these tips stimulated your inventive genius and gave you some hands-on ideas on what you can focus on when doing grocery shopping from now on!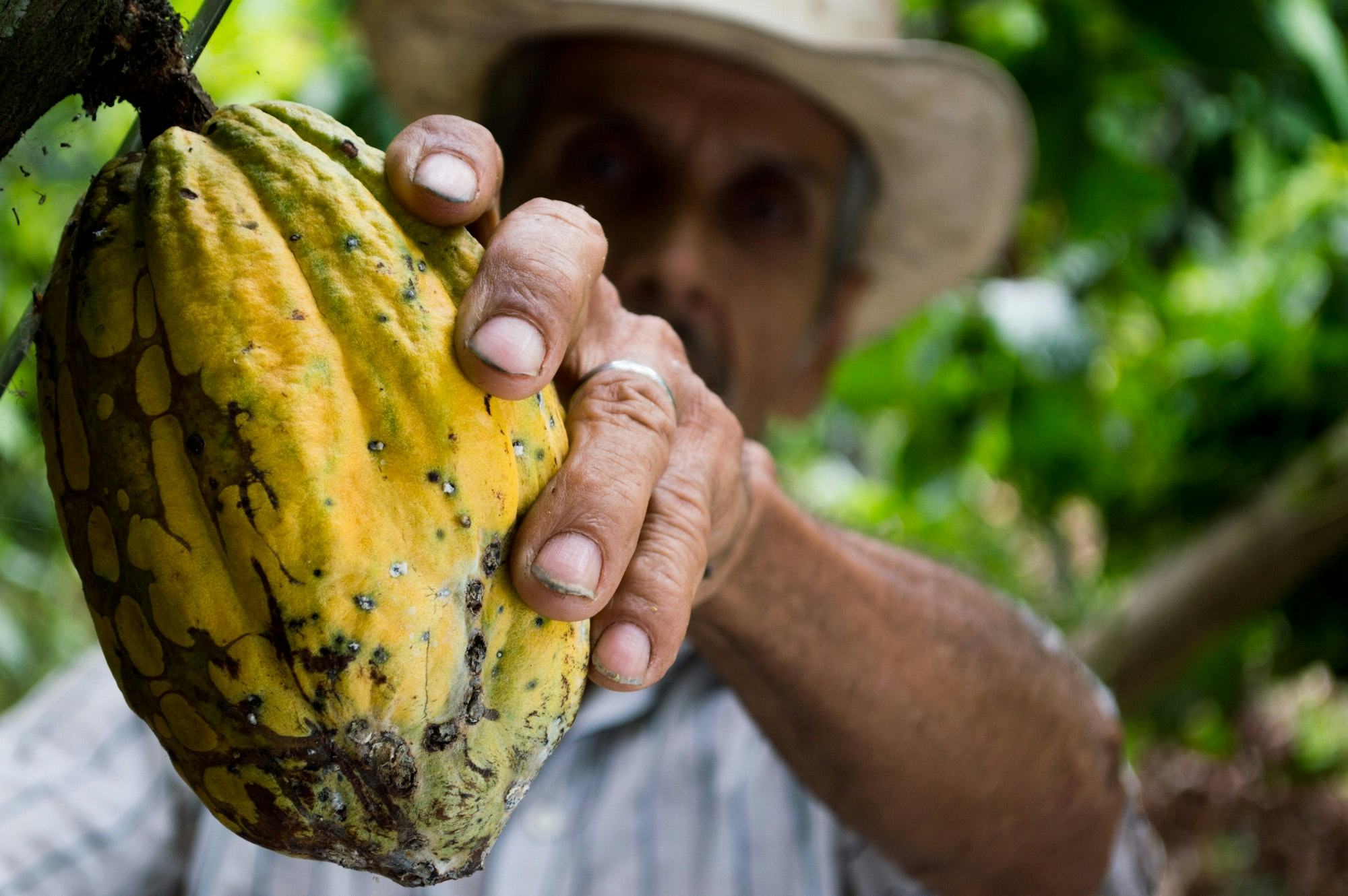 Sources: SWR, GreenPeace, WWF, DW
Ready to take your first step?
No spam, no obligation, no data hunting - we promise.