July 4, 2022
The bitter-sweet Journey of Chocolate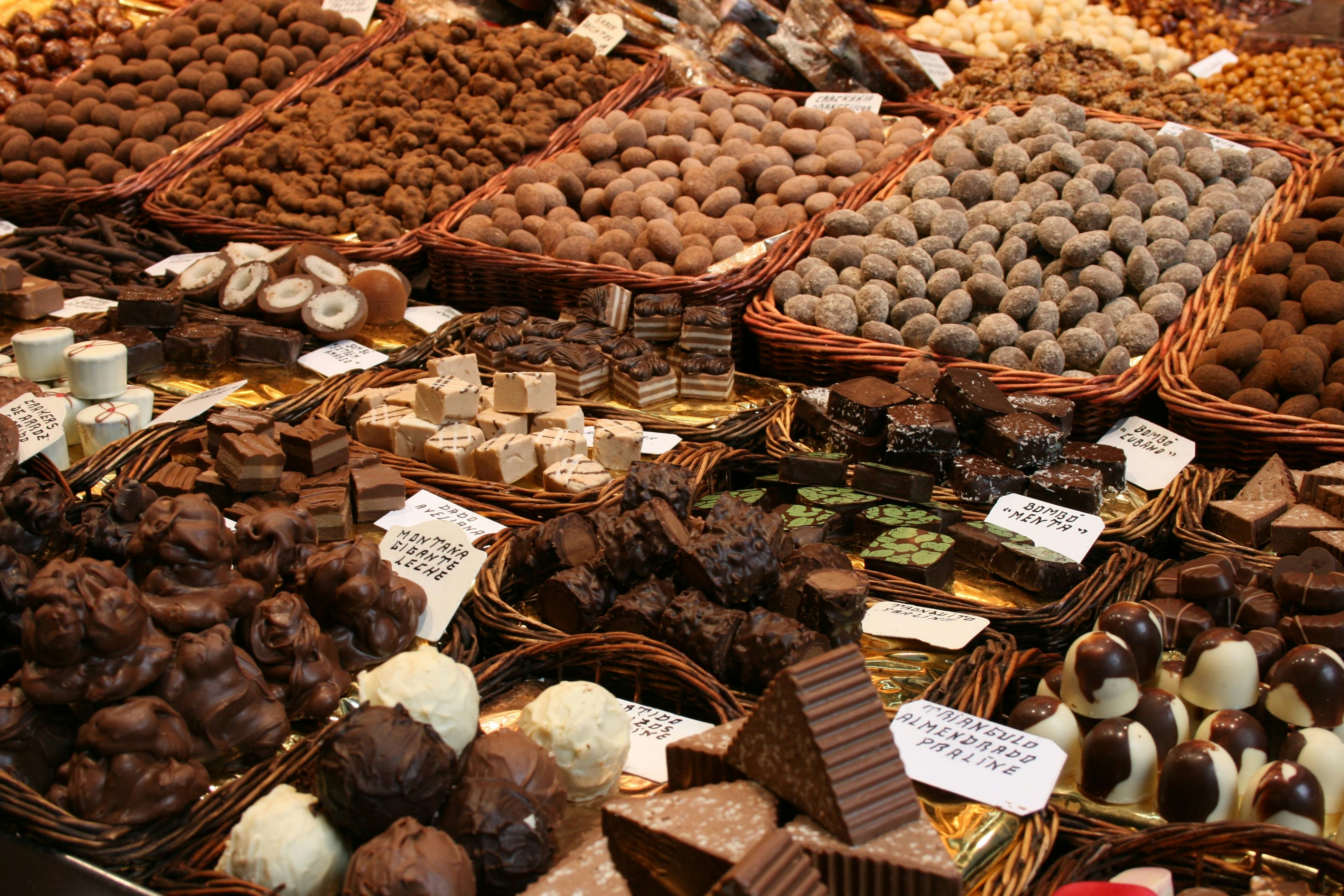 Cocoa producing regions
Chocolate originates from the seeds (cocoa beans) of the cocoa fruits (cocoa pods), which grow on cocoa trees. Its production originates in the tropical regions around the Equator, where the hot and humid climate is well suited for growing cocoa trees. As shown in the below map, 70% of the world's cocoa beans come from four West African countries: Ivory Coast, Ghana, Nigeria and Cameroon. The Ivory Coast and Ghana are by far the two largest producers of cocoa: together they cultivate more than half of the world's cocoa. These two are followed by other cocoa producing countries like Indonesia, Nigeria, Cameroon, Brazil and Ecuador.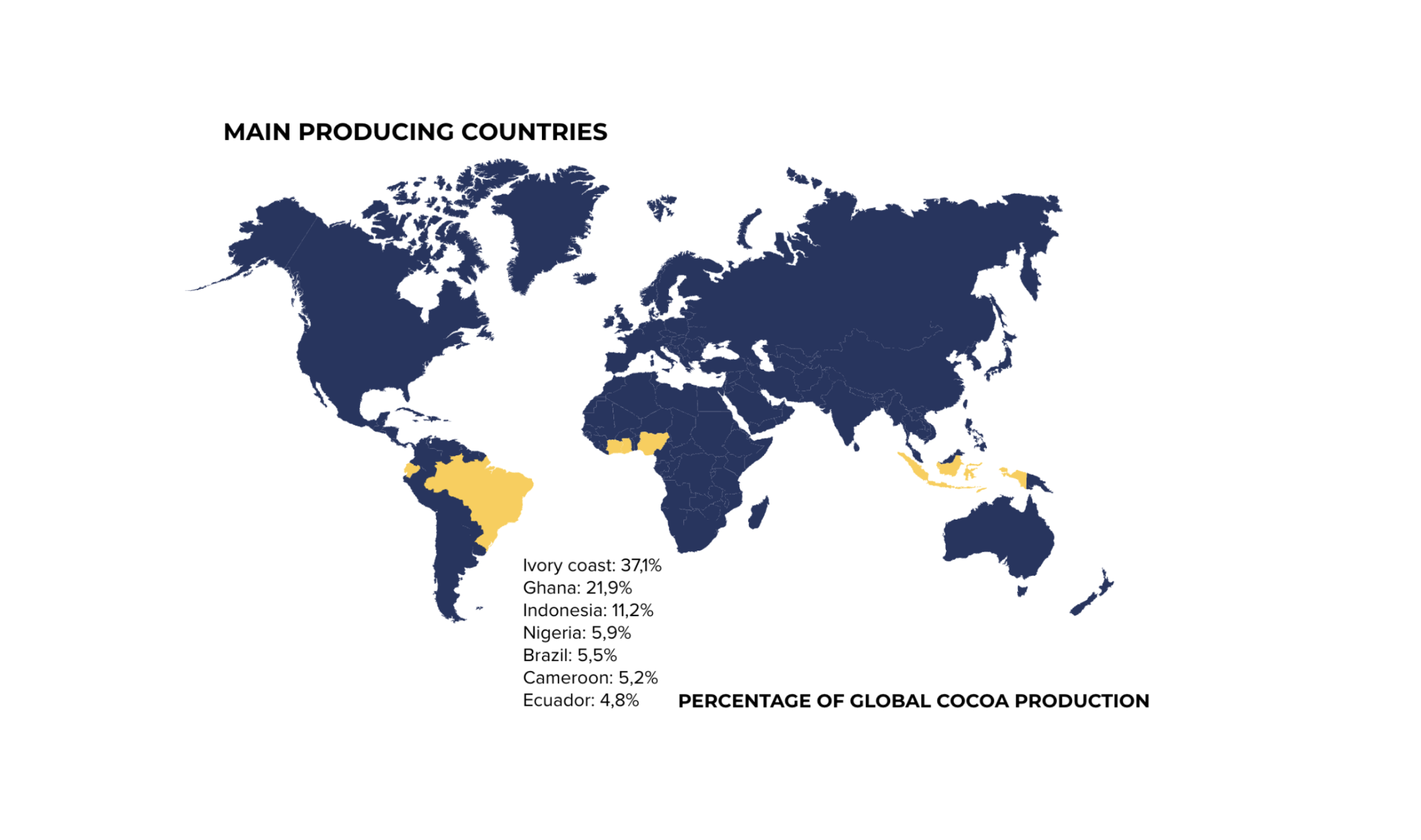 Based on how much cocoa is produced in West Africa, it's likely that most of the chocolates we eat have a little bit of Cote d'Ivoire and Ghana in them.
Chocolate product journey
Growing cocoa is hard manual work and very labour intensive, as caring for and harvesting the beans requires close and continuous attention. The cocoa tree flowers and bears fruit throughout the entire year. It produces large cocoa pods, which need to be cut from the trees by machetes or sticks. Each cocoa pod contains around 20 to 30 seeds sitting in a sweet white pulp – these are the actual cocoa beans. It takes a whole year's crop from one tree to make half a kilo of cocoa. As pods do not ripen at the same time, the trees need to be monitored continuously. Cocoa is also a very delicate crop, easily affected by changes in weather and susceptible to diseases and pests. After the harvest, the ripe pods need to be cut open with machetes and the beans are taken out. The cocoa beans then need to be fermented, dried, cleaned and packed. When the beans are packed into cocoa sacks, the farmers are ready to sell the product to intermediaries.
Intermediaries buy the sacks of unprocessed beans and sell them to exporters. When the beans reach the grinding companies in the global North, the cocoa still needs to be processed. The beans are crushed and the shells removed, roasted, and finally ground. The result – cocoa liquor – is used to manufacture chocolate, or is further processed for cocoa butter and cocoa powder.
Cocoa farming and trade are at the roots of the chocolate industry, and the consistent supply of cocoa plays a critical role in providing us with reasonably-priced chocolate. So what can we learn about cocoa farmers?
Cocoa farmers and social impact
Journal of Agriculture and Food Research (2022) states that worldwide, 90% of cocoa is grown on small family farms of 2 to 5 hectares (smallholder farmers), while just 5% comes from large plantations of 40 hectares or more. Cocoa production provides livelihoods for between 40 and 50 million farmers, rural workers and their families in the Global South. In the Ivory Coast and Ghana up to 90% of the farmers rely on cocoa for their primary income.
The $130B chocolate industry relies on cocoa farming for supply of chocolate's key ingredient. The World Bank has established the threshold for extreme poverty at $1.90/day. Research by the Fair World Project disclosed that cocoa farmers in Ghana make $1/day, while those in Côte d'Ivoire make around $0.78/day—both significantly below the extreme poverty line.
Farmers are among the lowest earners from a tonne of sold cocoa—accounting for just 6.6% of the value of the final sale. In contrast to the 1980s this percentage has decreased by 10%.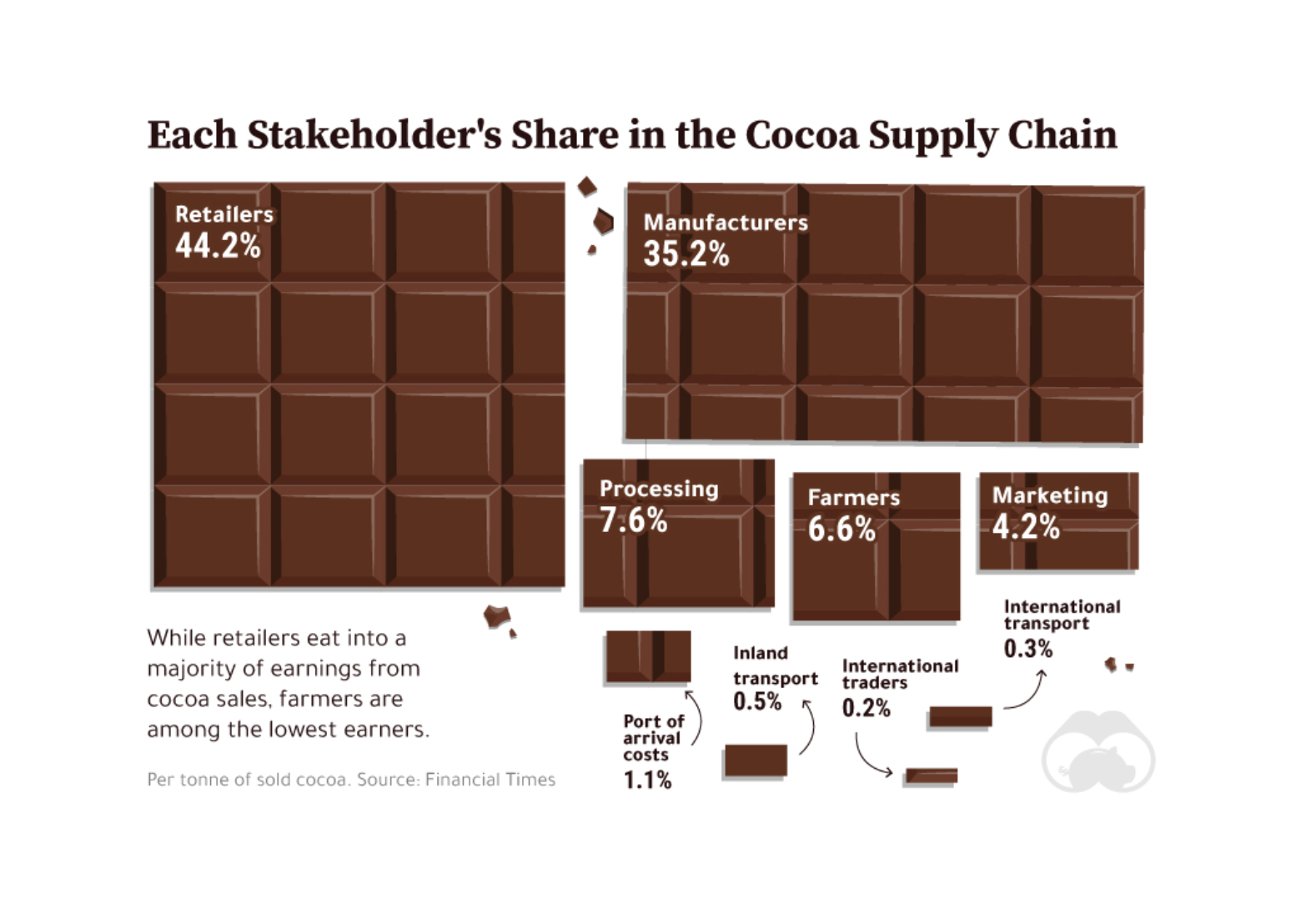 Low incomes also translate into numerous other issues associated with cocoa farming.
Social Impact: Child labor
Farmers are often unable to bear the costs of cocoa farming as a result of low incomes. In such cases, they employ children, who miss out on education, are exposed to hazardous working conditions, and get paid little or no wages. The International Labour Organisation unveiled that approximately 2.1 million children in the Ivory Coast and Ghana work on cocoa farms, most of whom are likely exposed to the worst forms of child labor.
Environmental impact: Deforestation and illegal farming
Cocoa farmers usually clear tropical forests to plant new cocoa trees rather than reusing the same land. That practice has spurred massive deforestation in West Africa, particularly in Ivory Coast. Experts estimate that 70% of the country's illegal deforestation is related to cocoa farming.
Combating these issues
Fairtrade International is a non-profit association that promotes fairer conditions for international trade, empowers small- scale farmers and workers, and fosters sustainable livelihoods. There are more than 1.9 million farmers & workers in Fairtrade certified producer organizations in total. 23% of all fairtrade farmers (440,226 farmers) are cocoa farmers in a report from 2020. 609,047 tonnes of cocoa were produced with fairtrade certification in that year, which comes in fourth after bananas, coffee and fresh fruit (amounts indicated in the infographic).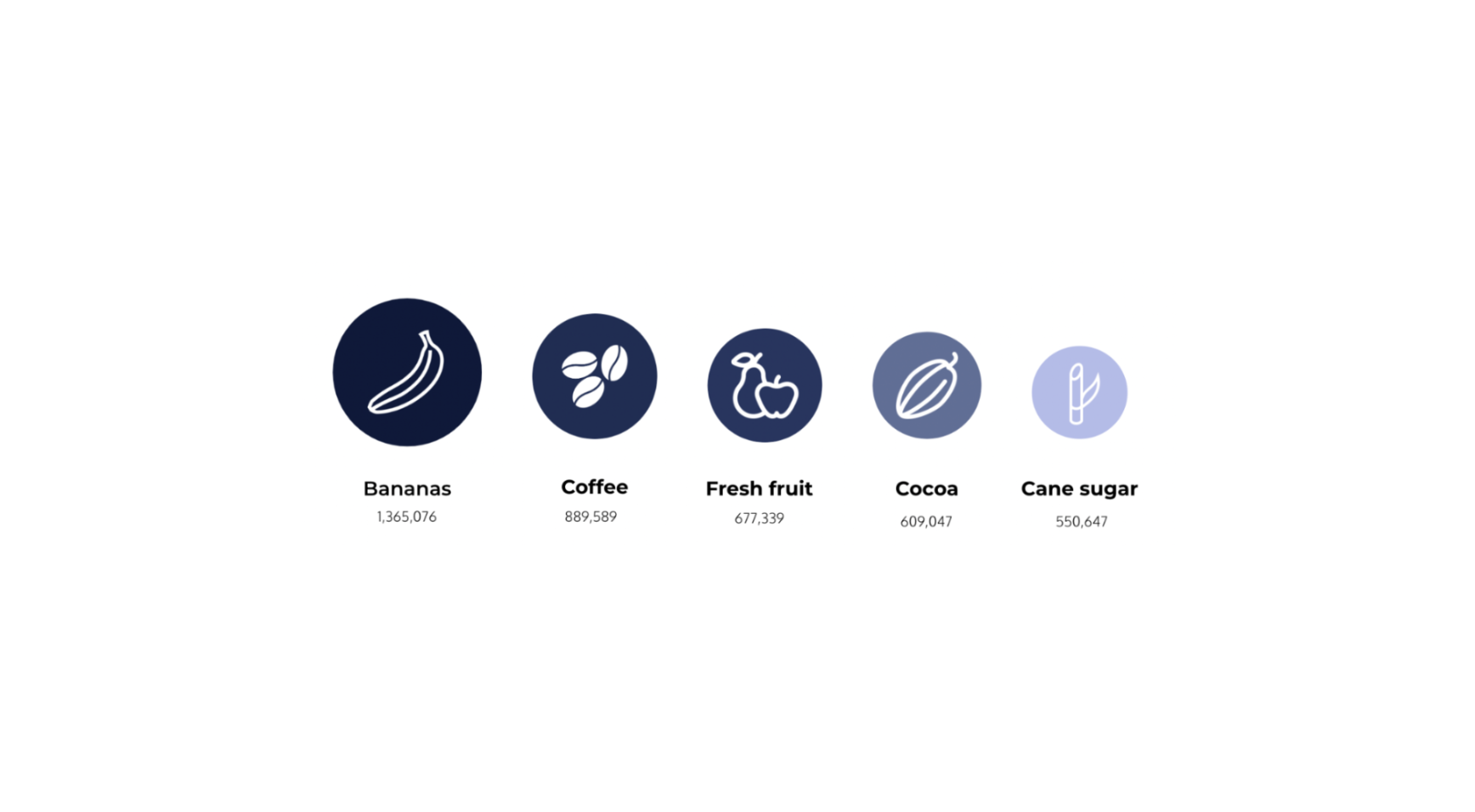 The total area of cultivation of fairtrade cocoa in hectares amounts to 1,416,653 which is the highest compared to other products. Coffee comes in second place with 1,127,766 hectares, followed by tea and cane sugar with already much smaller shares of 124,954 and 104,868 respectively.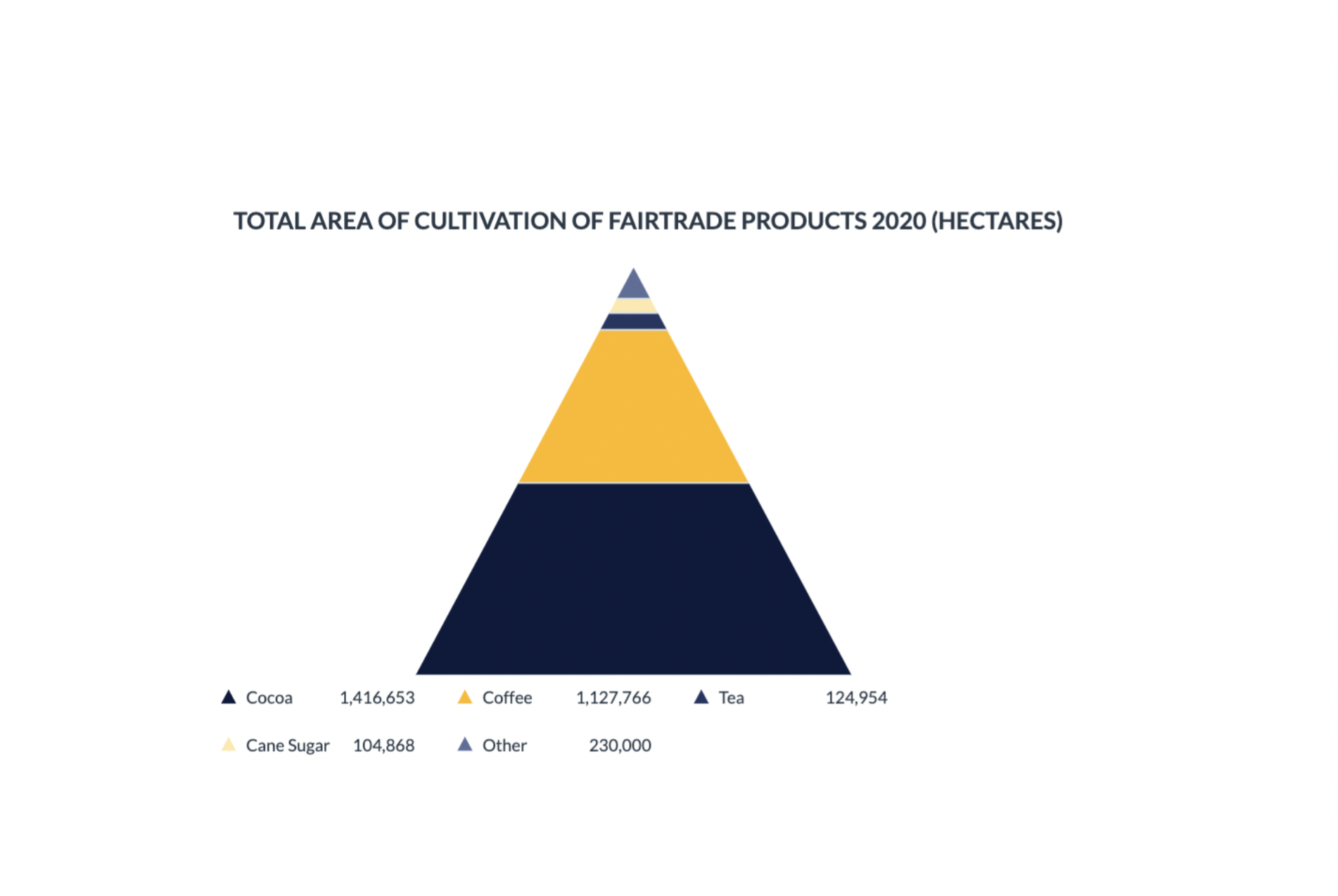 On top of the price farmers and workers receive for their produce or labour, they receive an extra sum of money to invest in improving the quality of their lives. This extra sum of money is called the Fairtrade Premium. Cocoa farmers, as an example, receive an extra $200 per tonne of cocoa beans they sell. The fairtrade premium generated in 2020 by cocoa farmers equals € 37,089,626, 19% of total.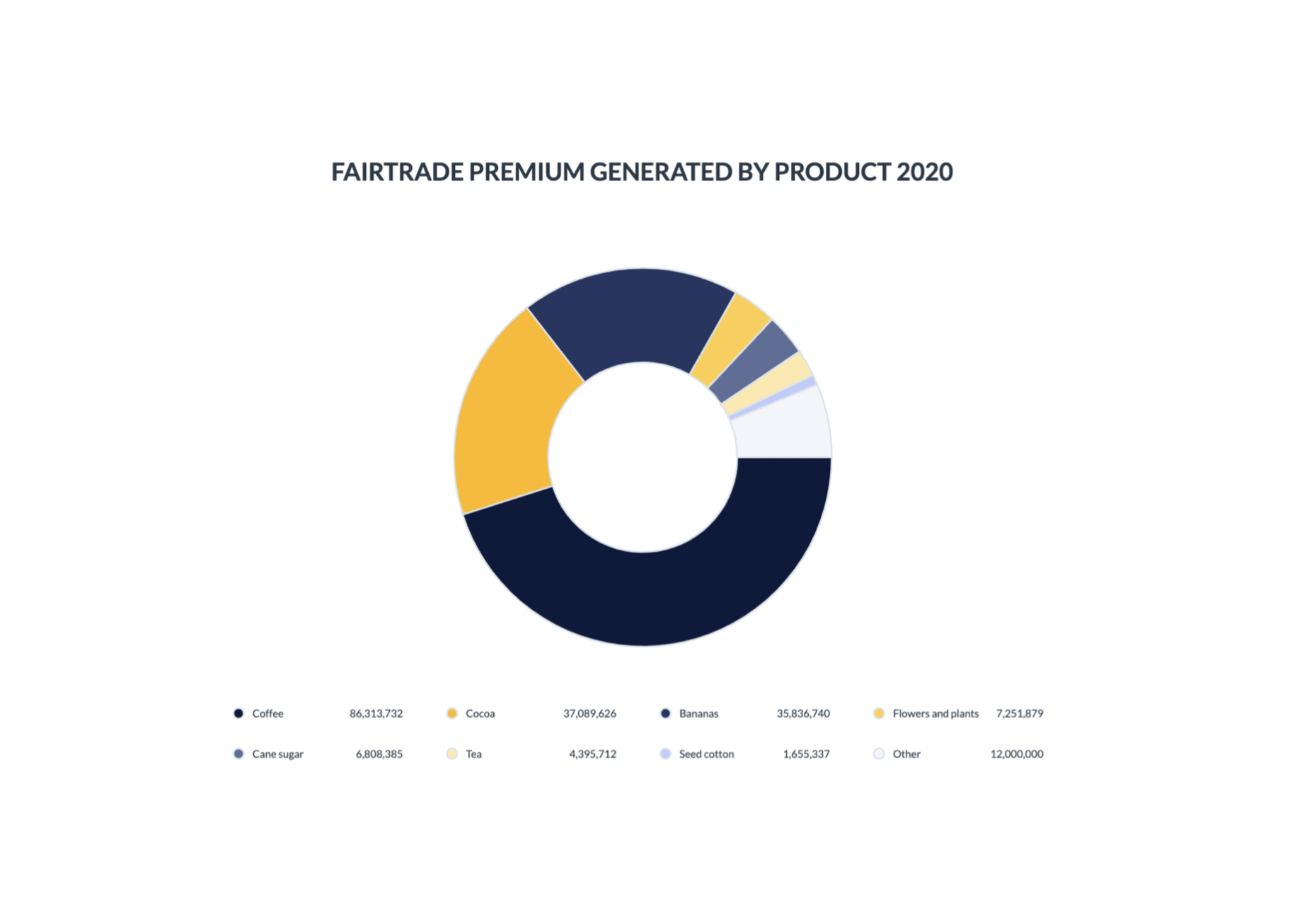 Consumer Insights and the high demand for transparency
In a 2020 Cargill survey, 7,000 consumers across 10 European countries were asked about their chocolate purchasing habits and preferences. This research found that 70% of consumers factor sustainability into their food and beverage purchase decisions, with an even higher percentage of frequent chocolate purchasers, nearly three-quarters, reporting they prefer to buy sustainable products.
"Our research suggests that increasingly, consumers look for responsibly sourced brands, backed by concrete claims and compelling stories that connect the products they purchase with tangible progress on critical issues like child protection and deforestation elimination." – Niels Boetje, managing director Cocoa at Cargill
As we have already established in the blog article "Is transparency really the best policy?" people are craving more information. An elegant marketing and branding scheme and some promises without proof on the packaging does not satisfy the consumer's need for detail. People are demanding a story and proof. They are demanding transparency in order to trust that this story, and the certifications backing up the story, are indeed true.
Having fairtrade certification is a recognised method for companies to show their commitment to the social and environmental impact of their production processes. Companies should also keep in mind how the use of multiple certification labels affects customers and their purchasing behavior. Recent research suggests that the proliferation of labels on the same product reduces their effect and may confuse consumers.
We at seedtrace have made it our mission to provide companies with the right tools to take transparency to the next level and openly communicate product journeys and credible social and environmental impact. We are the first to verify fair payments to every single cocoa farmer in Ghana in Koa's network of 2,200 farmers. We have implemented a tamper-proof and scalable transparency system together with US blockchain company Topl and South African MTN. Farmers receive above-average fair payments and are finally able to support their families and reinvest in their farms.
You can scan the QR code below to get a deeper understanding of Koa's cocoa supply chain and product journey as well as their credible social and environmental impact.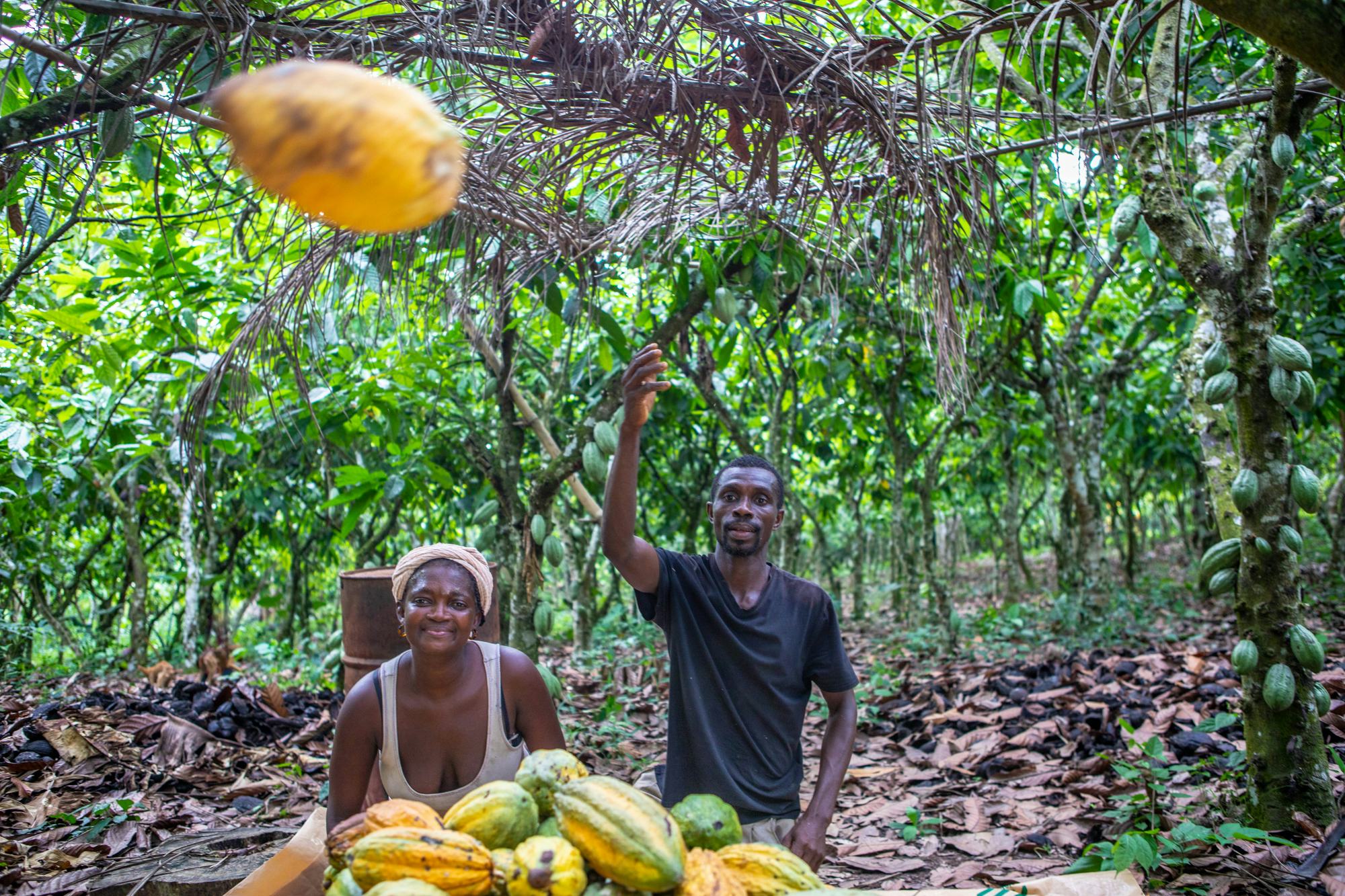 Ready to take your first step?
No spam, no obligation, no data hunting. We promise.